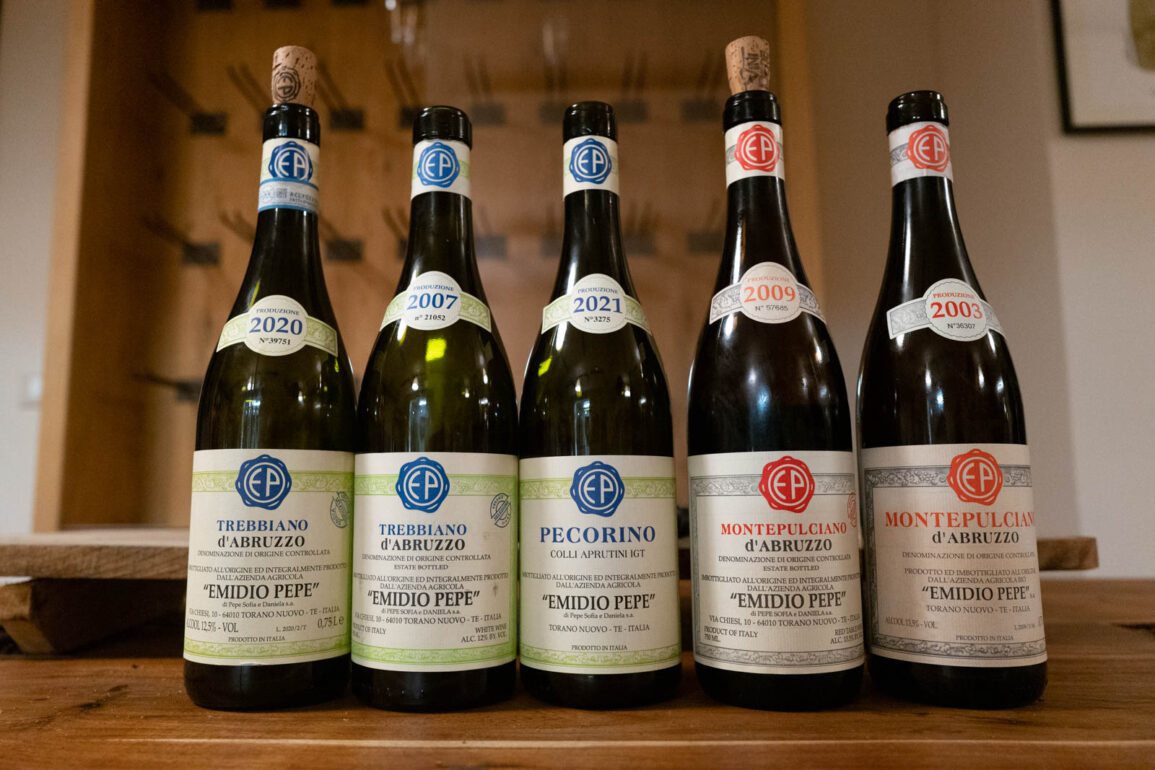 Why
Emidio Pepe

is Essential

Few phrases in wine promote lazier thinking that the idea of "noble grape varieties" — the notion that Cabernet Sauvignon, Merlot, Pinot Noir, Chardonnay, Sauvignon Blanc and Riesling have a lock on excellence and terroir expression. Great wine can come from almost anywhere and from any grape, as long as you have genetic diversity in the vineyard, meticulous care of the vineyard ecosystem, and rigorous standards in the cellar.

I love the wines of Emidio Pepe because it is where the bias for "noble grape varieties" goes to die. Few people who cling to this idea would ever give Trebbiano and Montepulciano a chance, especially given their history for bulk wine production. But in the vineyards and cantina at Emidio Pepe, they are coaxed into an iconic and timeless form.

The story of Emidio Pepe is well-known. He was born in 1932 and started making wine in 1964, in a time when the post-war mentality across Italy was to leverage industry in agriculture for both financial stability and a high-calorie diet to feed the masses. But missing from this ethos was a sense of soul, and Pepe was determined to maintain the traditions of his community while working with nature, rather than against it. This might seem like a commonplace mindset today, but at the time it was nothing short of revolutionary.

Emidio is now in his nineties, having long ago entrusted production to his daughters. Today, the estate's wines are in the careful hands of fifth-generation winemaker Chiara de Iulis Pepe, Emidio Pepe's granddaughter.

Nearly everything about the estate's production is exceptional, from the ancient pergola-trained Montepulciano vineyard to the way the family releases very old vintages from their private cellar (but only after carefully decanting each bottle by hand, a skill mastered by Emidio Pepe's wife, Rosa). In between these steps, they de-stem all grapes by hand, foot-stomp the white grapes in large wooden tubs, and age all wines in glass-lined concrete. No oak is ever used, a choice that is as ingrained in their ways as the polyculture they practice across the entire estate (try their amazing olive oil, or bring home pasta made from their wheat after a visit).

The Pepe Clan is one of Italy's most extraordinary wine families, and watching their ancient methods step into the future is an exciting story to follow for all lovers of Italian wine.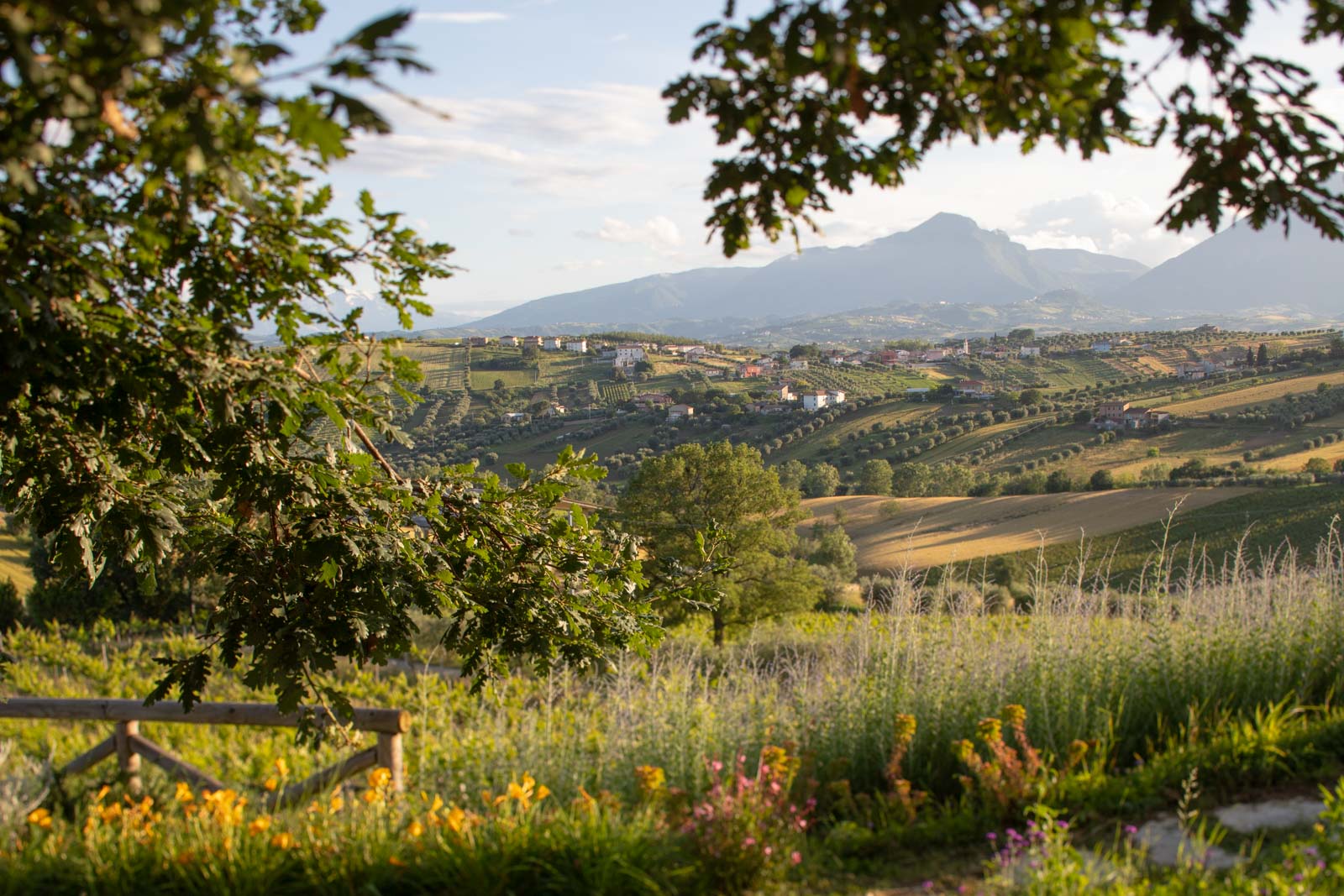 Torano Nuovo, Abruzzo
Grapes: Montepulciano, Trebbiano, Pecorino
Appellations/Cru: Cerasuolo d'Abruzzo DOC, Trebbiano d'Abruzzo DOC, Montepulciano d'Abruzzo DOC
American Importer: Polaner Selections (New York), Old World Wine (Colorado), Oliver McCrum (West Coast)
Originally listed: July 2023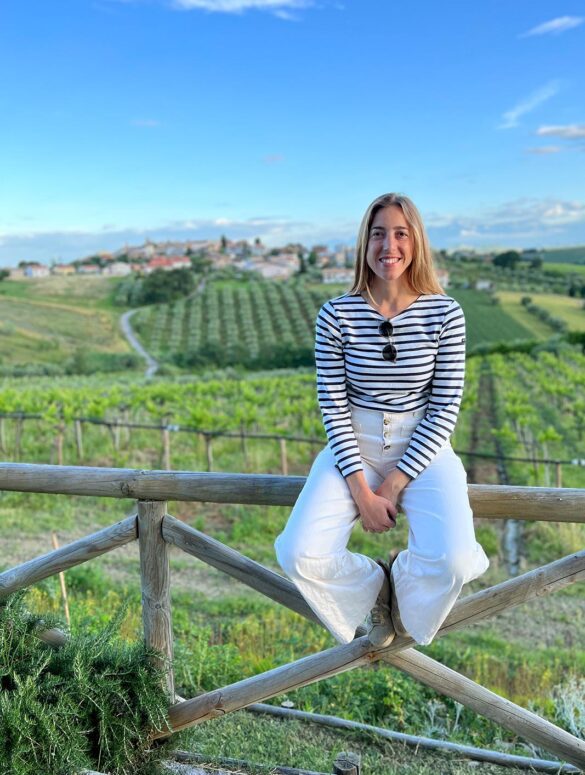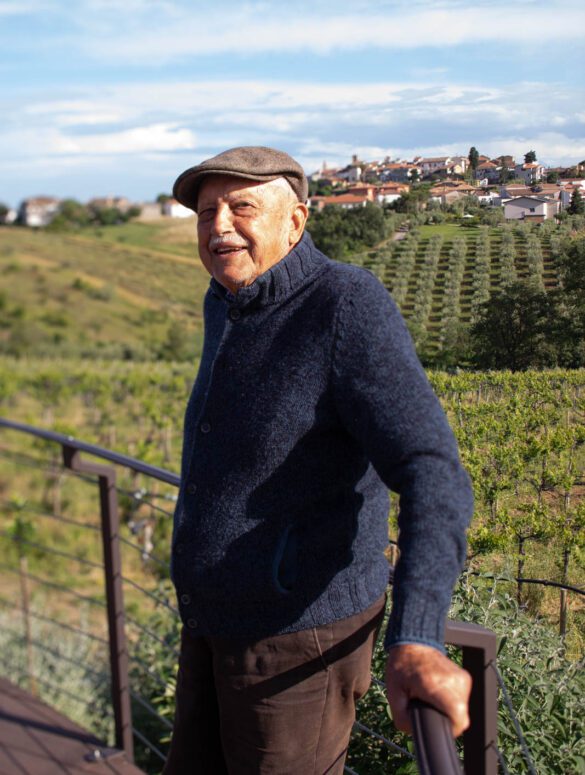 Wines to Seek Out
There are no "little wines" at Emidio Pepe, and as a result, they do not feel like wines for little occasions. Every wine boasts an intensity and luminosity that you'll want to grab a hold of and appreciate. And yet, they belong at the table, eager for anything creative you'd like to serve with them.
Emidio Pepe Trebbiano d'Abruzzo
So you think you know Italy's white wines? Emidio Pepe's Trebbiano d'Abruzzo does a great big cannonball in the pool of Vermentino, Pinot Grigio and Soave. This wine is consistently radiant, quenching, full textured and complex, with a range of aromas and flavors that might bring to mind anything from tangerine to hazelnuts, or herbal tea to leather. One of my most indelible memories with this wine was a taste of the 2020 and 2007 side by side. They started in different places: the 2020 more structured and vibrant to start, the 2007 creamier and softer. But as they opened up, they switched places, with the 2020 growing more delicate and the 2007 coiling into a high-wire act of amazing complexity.
Much of the Trebbiano d'Abruzzo's magic comes from the complex and highly adapted genetics of the Pepe's family's older vines, which — thanks to massal selection — are vastly different than the Trebbiano coming from elsewhere in the region.
Emidio Pepe Pecorino Colli Aprutini
When Sofia Pepe, the daughter of Emidio, planted Pecorino vines on a north-facing slope on the family farm in 2005, it represented a new chapter for the family. Unlike Trebbiano or Montepulciano, Pecorino is an aromatic grape variety. It has tight bunches and its skins have a high phenolic content. While the grape has ancient roots in Abruzzo's mountains, it has a modern flavor profile. How would it work with Emidio Pepe's traditional winemaking methods? Quite well, it turns out. According to Chiara, Pecorino is also high in malic acid, which allows for the development of a creamy texture that holds up well to Emidio Pepe's focus on aging before release.
More profuse on the nose than the Trebbiano, yet delicate and supple on the palate, the Pecorino registers as Emidio Pepe's most playful wine. (But that's a bit like saying 'Eroica' is Beethoven's most radio-friendly hit). Only 6,000 bottles are made each vintage.
Emidio Pepe Cerasuolo d'Abruzzo
Pour this wine into a glass and you'll quickly realize why Cerasuolo d'Abruzzo isn't really a rosé, but rather a light-bodied, chillable red wine. Colored like an heirloom tomato and only barely transparent, Emidio Pepe's version of Abruzzo's great unifying culinary wine boasts an herbal and mineral profile that might not suit everyone's taste, especially at first. But with oxygen and time, its fruit unifies with those more pronounced tertiary tones and the wine turns into a real thing of beauty. There is a fascinating botanical quality to this wine's nose that I can never fully pin down, but which gives it a firm identity when tasted alongside other Cerasuolo d'Abruzzo wines.
Emidio Pepe "

Selezione

Vecchie Vigne" Montepulciano d'Abruzzo

And now, the main event. Considered by many (including me) to be one of Italy's greatest red wines, the Montepulciano d'Abruzzo once and for all shows that the grape variety only matters so much. It's how you let the vine thrive, and how you care for its precious fruit in the cantina that matters most.

This is the wine the family ages in their cellar for a minimum of five years, and the only Montepulciano d'Abruzzo that they export (a younger vine version is released each year, only in Italy). The wine derives much of its complexity, perseverance and beauty from the ancient vines of the Casa Pepe vineyard. In older vintages, you'll detect a feral side to Montepulciano that is meaty, sinewy and a touch funky, but held together well by brilliant red fruits, mineral character and silky, soft tannins. Further down the line (such as the 20-year mark), the only-in-Italy bittersweet elements come to the fore, with a musky, tobacco-box aroma that is striking and evocative. A tasting of the 2009 at Emidio Pepe in 2023 was one of the greatest wines of my life.

From the 2020 vintage forward, the wine will now be separated into two single-vineyard wines: Casa Pepe and Branella.