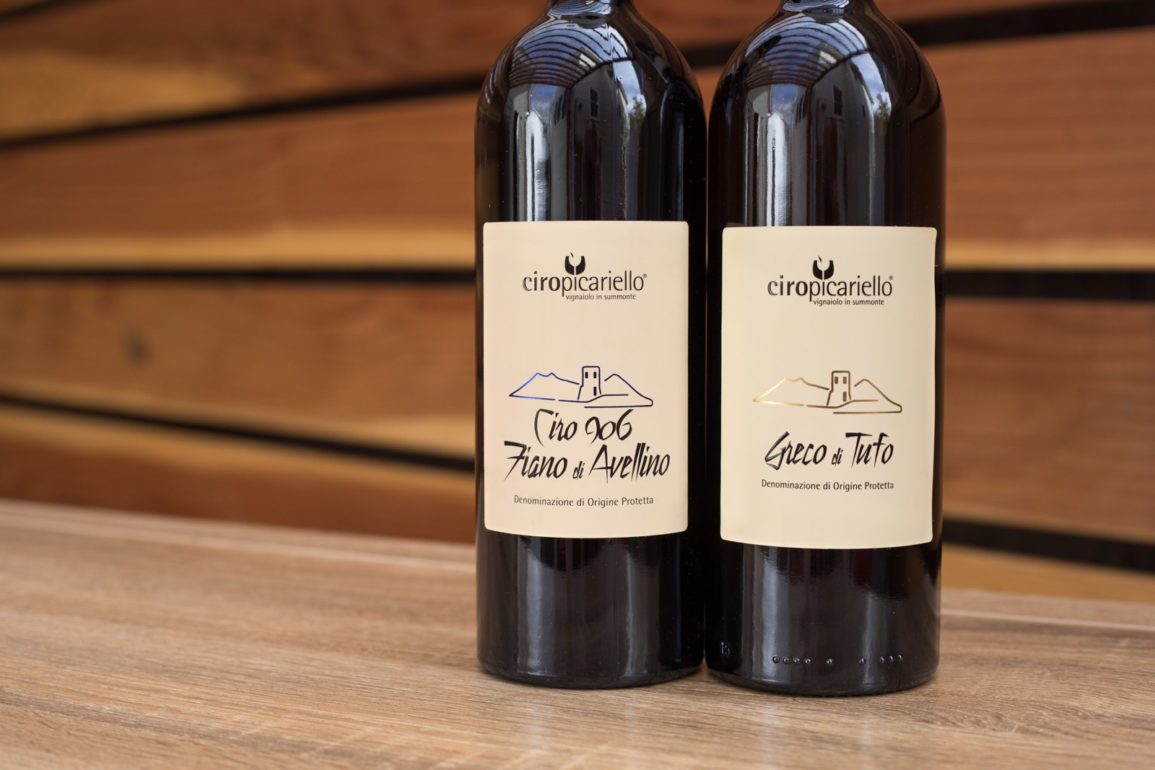 Why Ciro Picariello is Essential
Italy's Greatest White Wine Variety is a debate that has long been up for grabs. I myself would waffle between Fiano, Verdicchio, Carricante, Ribolla Gialla and even Timorasso. But to many, the debate ends with the former, Fiano, because of its endless mineral finish and age-worthiness. Many of the Fiano Fan Club's most ardent members consider Ciro Picariello to be the present-day master of Fiano, and I can see why.
Part of the magic here is the purity of what you'll taste. These are "natural wines" in that Picariello intervenes minimally in the cellar, and the vineyards are practicing organic. But, based on my rounds of tasting them, they are also flawless. Nothing is wonky, nothing is cloudy or sour. Rather, they are soulful wines that feel as technically accurate and precise as they come. Translation: the appeal is broad. However, there is a subtlety to these wines that requires a bit of focus to see their magic. If you pay attention to the tones and texture of Ciro Picariello's wines, you will find starting complexity and depth, like an M.C. Escher lithograph, but in color.
While Fiano is what Ciro Picariello is best known for, there is reason to be excited for the future. Recent additions to the portfolio include a Greco di Tufo whose joyful exuberance sneaks up on you, and a graceful, unusually playful Aglianico made from 100-year-old vines trained in the Raggiera trellis system. As good as these wines are now, there is reason to believe that future vintages will only get better.
Summonte, Campania
Grapes: Fiano, Greco, Aglianico
Appellations/Cru: Fiano di Avellino DOCG, Greco di Tufo DOCG
American Importer: Oliver McCrum Wines (west), Polaner Selections (east)
Originally listed: July 2021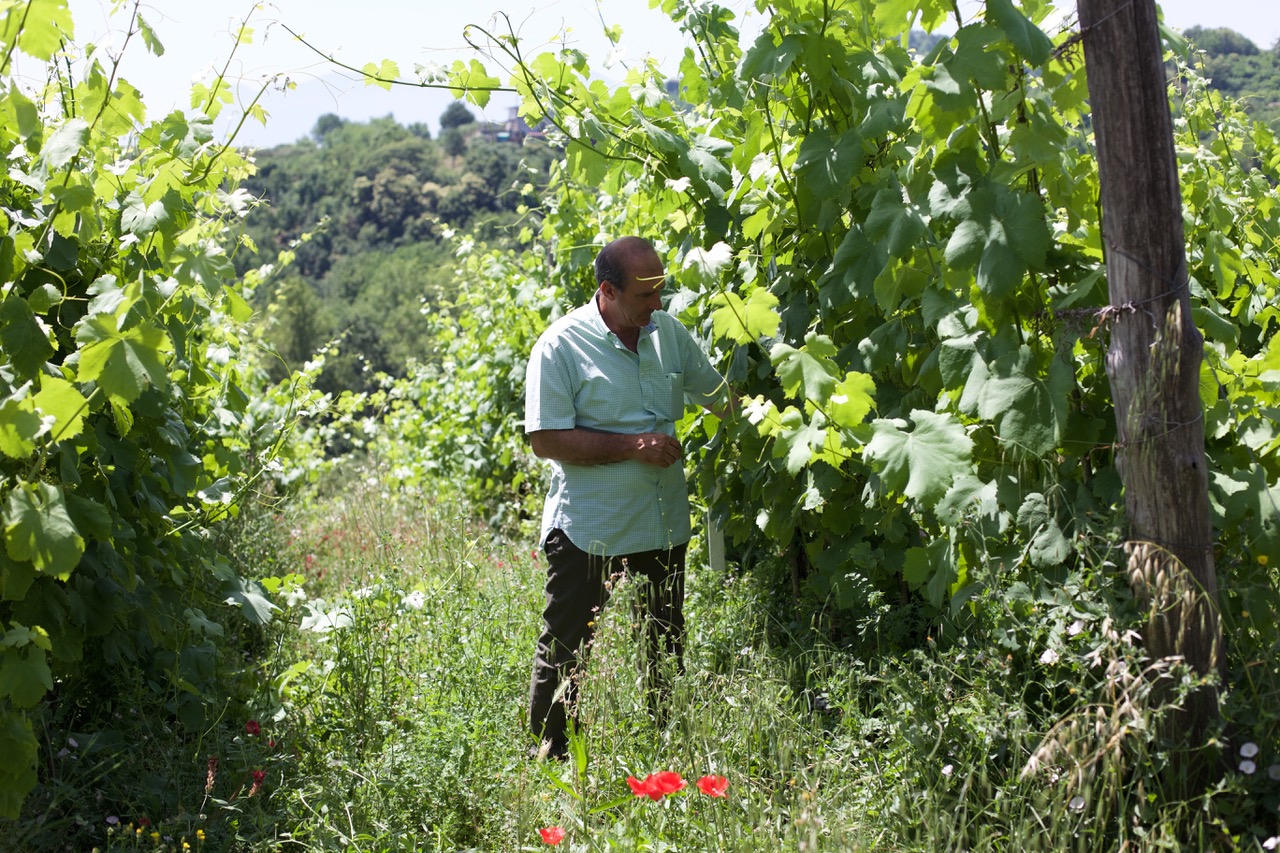 Wines to Seek Out
Ciro Picariello Fiano d'Avellino
For newcomers to Fiano, this precise and joyous wine is a great place to start. If you need a North Star to orient yourself, you might say it is simultaneously reminiscent of Albariño (oh the salinity!) and dry Alsatian Pinot Gris (that hedonistic texture!). However, there is another hallmark that anchors this wine to its origins in Campania's geologically tumultuous vineyards, and that is the upright, stand-at-attention acidity that cuts through its core. This is Fiano. You would be hard-pressed to find a better Italian white wine selling for under $20 than this one.
Ciro Picariello "906" Fiano d'Avellino
We frequently hear of producers who only produce certain wines in certain vintages, which is the case with the "906" Fiano. However, there is a little wrinkle: Picariello only produces it in sufficiently cool vintages, when the acidity is right where he wants it. The 2018 vintage (not the most recent) spoke of ripe peaches, crushed mint leaf, lemon zest and a hint of ash, yet its calming, supple texture and momentum on the palate had me drawing mental comparisons to Grand Cru Chablis. Let's hope that a day comes soon when more people will be familiar with Fiano that we can stop with such silly comparisons and just embrace it for its unique identity.
Ciro Picariello Greco di Tufo
Ciro Picariello is an artisan of texture. His Greco di Tufo is the best version from the DOCG appellation that I've encountered, and typical of this peculiar grape in one key way: it's subtle aromas disguise its vivid tones on the palate. Its muted nose has a sour-sweet, seaspray quality, but on the palate it bursts like a water balloon with peach-and-apricot-like fruits, lemon verbena tea, nutty tones like a roasted hazelnut, and an expansiveness and width that envelops the senses. The finish: supremely mouthwatering. Serve with brodetto or seafood pasta.
Ciro Picariello "Zi Filicella" Irpinia Aglianico
While best-known for his white wines, Ciro Picariello has been playing with Aglianico in recent vintages, and this fresh and surprisingly light version is unlike any other Aglianico I've had. Rich with tones recalling blackberries, musk and violets, it's ultra sharp acidity, minerality and fine-grained tannins make it a fascinating study of Aglianico's versatility. If anything, it reminds me more of COS's Nero di Lupo than its Aglianico counterparts across Campania.