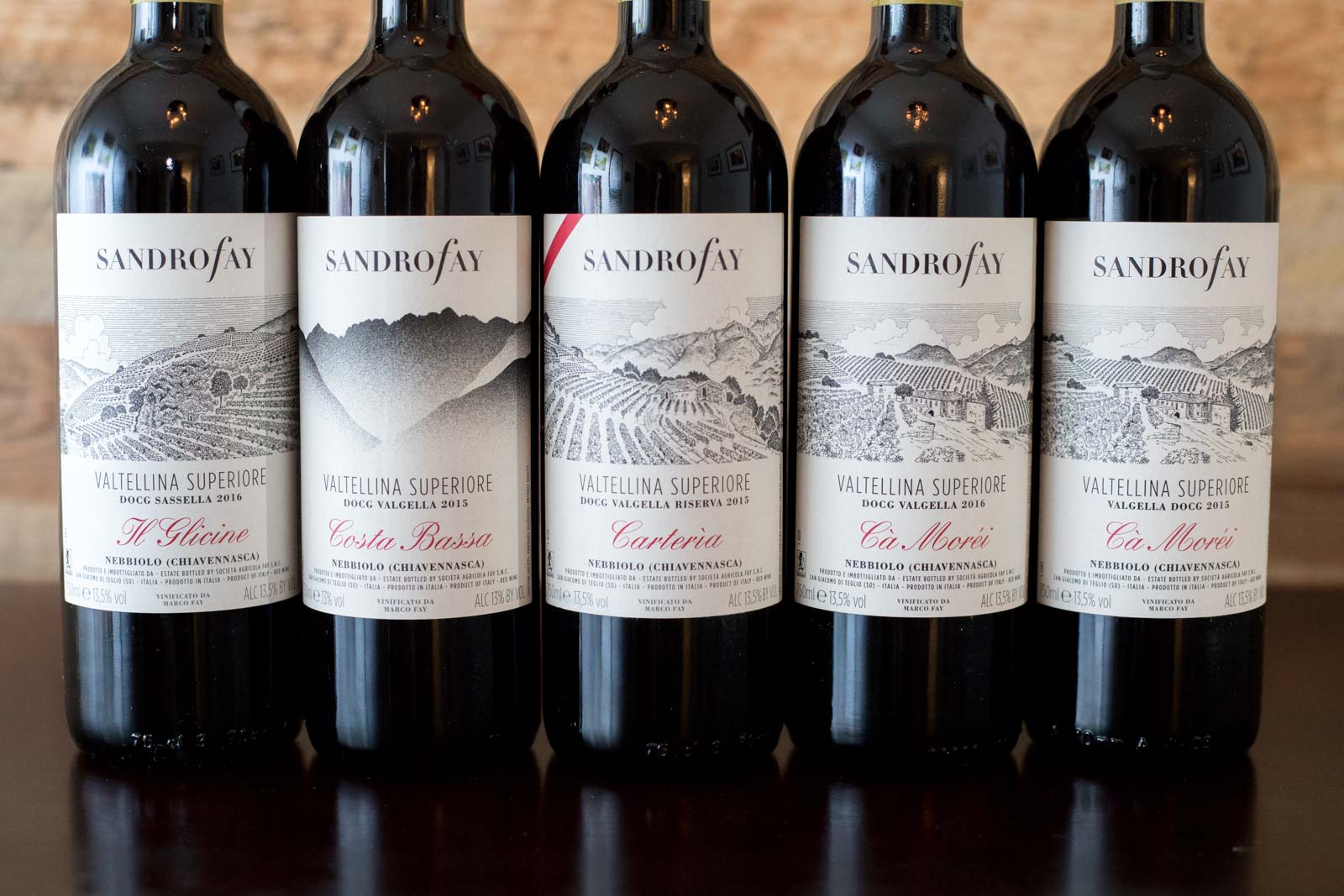 Why
Sandro Fay

is Essential

Sandro Fay offers compelling evidence that Valtellina can stand tall with the giants of the Langhe. Yes, these wines are "Nebbiolo delle Alpi" through and through, with that mineral touch and forest-fruit suggestion. But their careful construction, poise, and earthy tenor have them standing tall in a side-by-side comparison to many of the great wines from Barolo and Barbaresco. Due to the shorter aging period, the comparison is probably more apt for Barbaresco, but nonetheless, these wines — especially the Riserva called "Carterìa" — are a triumph.

The winery is currently under the careful watch of its second generation, with winemaker Marco Fay, and his sister Elena, at the helm. Their father, Sandro, established the winery in 1973, a time of major transition for the Valtellina wine industry. Grape-growing from the alpine terraces largely benefited the operations of a large conglomerate, and barely anyone outside Italy had the region on their radar. Sandro Fay persisted, steadily acquiring prized terraces and queuing up the winery to be a leader for what is today a full-on renaissance throughout the valley, but particularly in Valgella.

The winery is also one of the few in Valtellina working with white varieties, with a varietal Chardonnay and a Sauvignon Blanc-Incrocio Manzoni blend.
San Giacomo, Lombardy
Grapes: Nebbiolo, Chardonnay, Sauvignon Blanc
Appellations/Cru: Valtellina Superiore DOCG (active in the Sassella and Valgella subzones), Sforzato di Valtellina DOCG
American Importer: T. Edward Wines (east) and Old World Wine Co. (west)
Originally listed: September 2020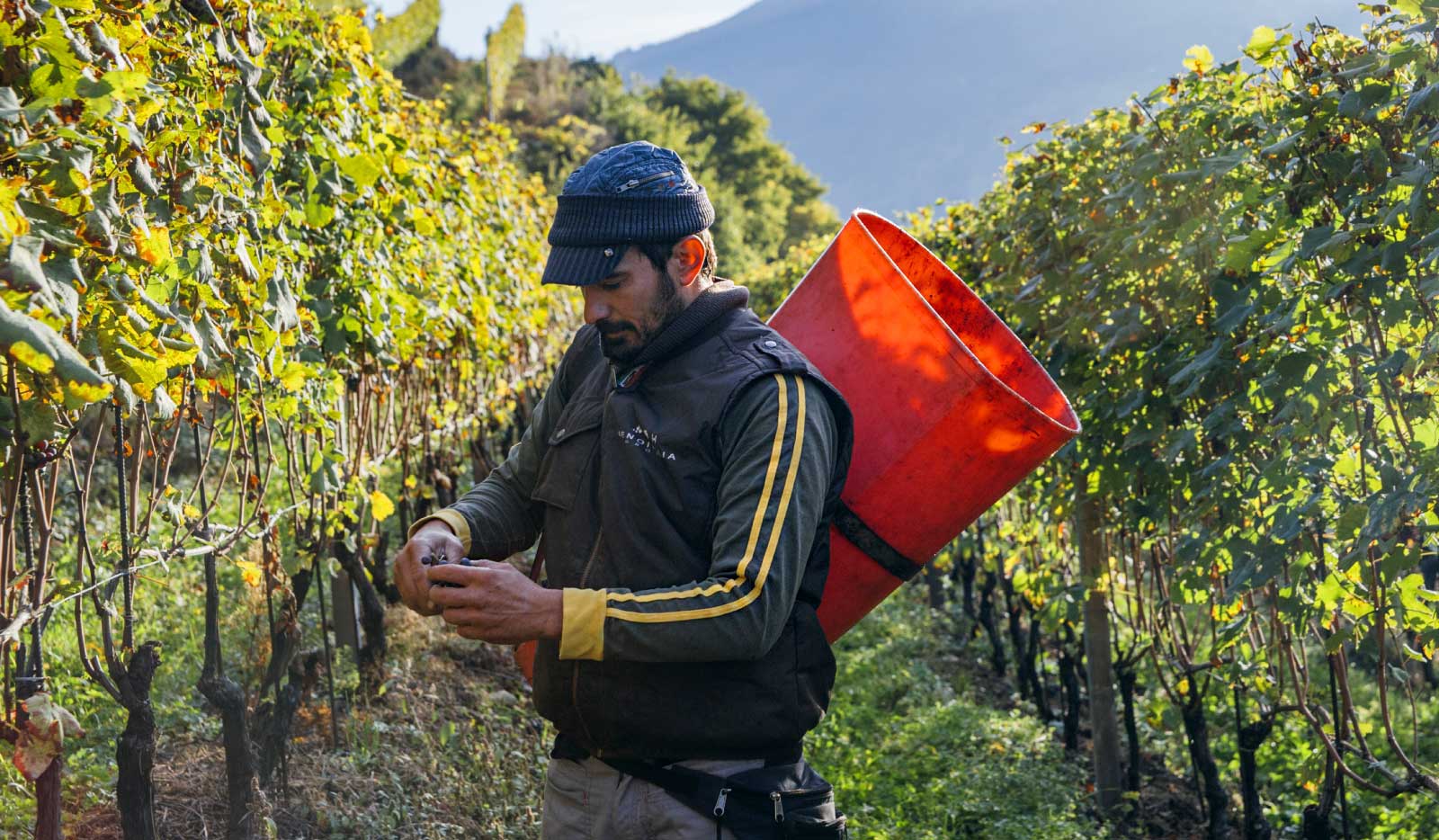 Wines to Seek Out
Sandro Fay has substantial holdings in Valgella — a subzone of uncompromising terrain and ridiculous scenic beauty — as well as a prized plot in Sassella. As Marco Fay told me, however, every wine in their collection is a blend of multiple plots. There can be no "single-vineyard wines" because, as he says, "every terrace produces each Nebbiolo." These wines are an amalgamation of micro-terroir.
Sandro Fay "Carterìa" Valtellina Superiore Valgella Riserva
A perfectly taunt Valtellina Superiore sourced from 120 different terraces in the Carterìa section of Valgella. The wine's fruit tones all at once suggest black cherry, blackberries, peaches and blood oranges, as well as hints of leather and petrichor. It is fantastically complex and delicious. One of the benchmark wines from Valtellina.
Sandro Fay "Il Glicine" Valtellina Superiore Sassella
Looking for the perfect first taste of Valtellina Superiore? This is it. The aromas are wild, eager and peppery, yet on the palate, Valtellina's easy grace shines. I adore this region and as a result, I adore this wine, because it nicely encapsulates the region's characteristics in the glass, no more so on the whispering finish, which registers like the scent of a passing rainstorm.
Sandro Fay "Cà Moréi" Valtellina Superiore Valgella
This is Valtellina's most Barolo-like wine, showcasing the grape's precise yet omnipresent tannins on a muscular frame. For Nebbiolo obsessives more drawn to that end of the grape's spectrum, this is your wine, although I have found both "Il Glicine" and especially "Carterìa" to be more complex and detailed.