7
min read
Over the weekend, we invited a group of friends to our home to partake in a Spanish wine tasting. It was a super chill affair. No notecards for tasting notes, no spit buckets, no forum of discussion on the wine.
Frankly, everybody else just isn't that into wine, which is wonderful. Instead, it was just six friends gathering together to try something new, eat some tapas, and let the kids play in the attic upstairs while we had a bonfire in the backyard. A relaxing endeavor, and I believe when you are relaxed, you can taste things better. (Read about the four wines we sampled from Basque Country, Bierzo DO, Toro DO and Andalusian Sherry).
Hosting a wine tasting at your home is a great way to open more bottles than you normally would, and sample and compare wines centered around a topic that interests you.
After we held a Cru du Beaujolais horizontal tasting in May, my friend John had expressed interest in a Spanish tasting of some kind. And why not? Spain's tradition of tapas makes it a perfect candidate for a tasting party. Everyone can bring appetizers, you can nosh your way through the night, and you can see how the wines stack up against a variety of foods, which I think is a paramount measure of a wine's excellence.
So how do you focus the wine tasting to make it educational? Spain's panoply of wine styles offer an over-abundance of options, and if you don't select your wines carefully, the tasting can be as arbitrary as have "The World's Wines" as your theme.
Here are some ideas on how to structure a Spanish wine tasting. I prefer smaller, more intimate parties — hooray! I'm an introvert! — so from my standpoint, four bottles is the right amount. Besides, most people get palate fatigue after four different wines anyway (plus we need to encourage responsibility on allowing those people to safely get home), so even if you are hosting 8 or 12 or 16 people, stick to four labels and just buy more bottles of each.
1. Horizontal Tasting of Rioja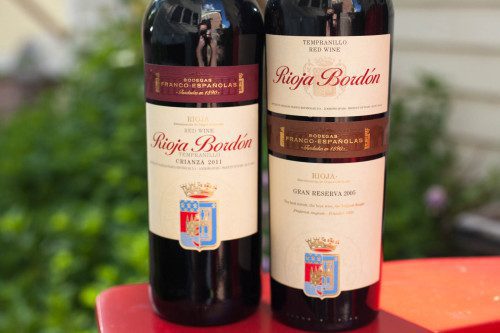 As we've discussed in the past, Rioja's four classifications of wine lend it nicely to a horizontal tasting. Plus, it is easily the most famous and ubiquitous Spanish red wine on the shelves at your local liquor store or wine shop, so boning up on some Rioja knowledge — and knowing how to navigate that long aisle — is a win-win for all.
To host a horizontal tasting of Rioja, buy a (1) Rioja, (2) Rioja Criazna, (3) Rioja Reserva and (4) Rioja Gran Reserva, and offer them in that order. (Learn more about these styles with our Beginners Guide to Buying Rioja Wine).
With each classification, the wine spends more time in oak and bottle before release. A young Rioja now is most likely from the 2013 vintage, while a Gran Reserva is from 2005 or older. So in some ways, its like drinking in a time machine as you see the character of the wine shift. You will also quickly see the impact oak-aging has on Tempranillo.
And you get bonus points if you can stick to the same producer for more of an apples-to-apples comparison.
2. The Various Styles of Priorat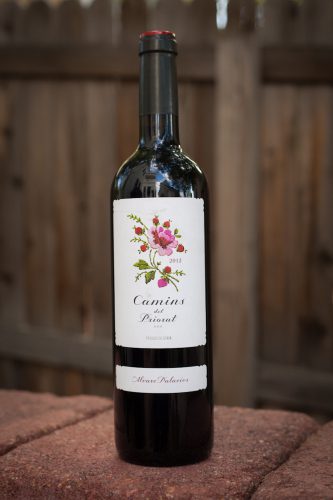 One can argue that Priorat is home to the finest wine in Spain. It can certainly be the priciest. Famed for its licorella soil and rugged terrain which demands small vineyards and small yields, the area west of Barcelona offers fascinating wines of uncompromising boldness. This is Garnacha and Carignan blend territory. You can customize the flight based on how the blend varies from wine to wine.
I'd recommend starting the tasting outside the region, with a wine from neighboring Montsant, often called the "poor man's Priorat." Joan d'Anguera's Planela is the best one I've had. Next, offer up Nita Priorat for a perspective on unoaked Priorat, followed by the predominantly Garnacha blend Camins del Priorat and then the kicker, the predominantly Cariñena blend Vall Llach Porrera de Vi de Villa Priorat. Definitely decant these last two wines early in the evening.
This selection will show a scale of complexity, as well as how the various percentages of the blend express Priorat's unique style.
3. Garnacha vs. Monastrell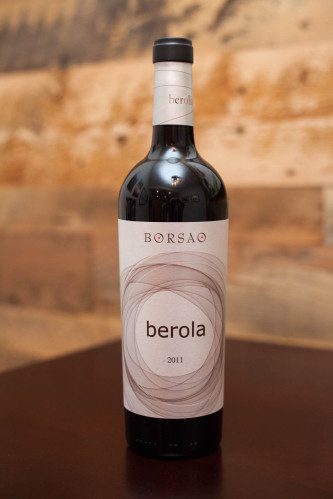 While the Priorat wine tasting might break the bank (the first three wines hover between $18 and $25, the last one is $75), this tasting goes the opposite route, offering a comparison of two very common grape varieties present throughout the southern and central regions of Spain. Here, you can score some wonderful, easy-drinking wines for under $15, so its worth getting to know them better so you can snoop out some cellar-stockers.
Garnacha tends to offer wonderful red fruit flavors and distinct aromas recalling baking spice and even orange peel. Monastrell can show black fruit flavors with aromas revealing thoughts of chocolate and vanilla. Pair two sets of wine for easy comparison. Start with a blend of each, such as Borsao Berola vs. Olivares Altos de la Hoya. Then do a 100% Garnacha vs. 100% Monatrell, such as Las Rocas Garnacha Viñas Viejas vs. Juan Gil Jumilla. Together, these pairings will reveal a lot about which style suits you better.
4. Intro to Spanish Whites
Spanish white wines can be easy-breezy, and at times downright surprising and unique. Combine that with ridiculous value — we're often talking in the $9 ballpark — and you've got plenty of reason to learn more and spread their gospel to your friends.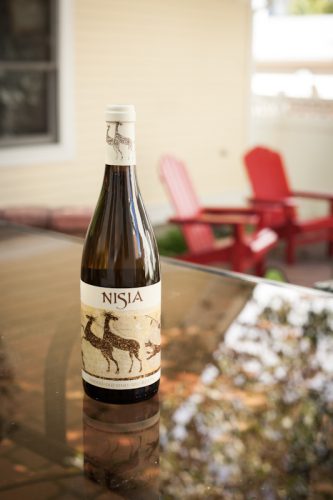 For novices, the three essential wines to include here are Albariño, Verdejo (often found labeled as "Rueda," the most ubiquitous region to grow this grape) and Viura. Albariño appeals to lovers of Sauvignon Blanc for its steely focus and refreshing crispness (this is one of the best wines to pair with seafood). And I've noticed that Verdejo has many lovers of Pinot Grigio forming a new fan club, with its citrusy zest, honeyed undertones and aromas of white flowers.
Any Chardonnay fans in this crowd? Viura will probably speak to them with its shared notes of bitter lemon and pineapple, although I don't find it to be as full-bodied as Chardonnay. Look to Rioja for the best bottles of Viura.
Finally, bring a sparkling white wine into the mix. In a pinch, you could grab a Cava, but I personally haven't had great luck with those (I am in the minority). Instead, do a little extra searching and find one of the white wines of the Basque Country, such as the lightly sparkling, pleasantly clean Getariako Txakolina (more on this wine in a moment).
Lead off with the Txakolina, then progress to the Albariño, Verdejo and finish with the Viura.
5. Unheralded Wines of Spain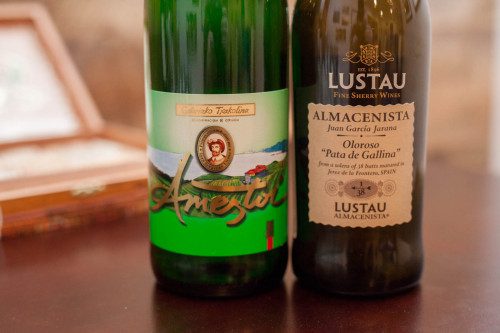 The point of this final theme is to introduce exciting wines to new palates, and this is ultimately the theme we went with for our tasting with friends.
Given the nation's vast array of lesser-known regions, you can go in all sorts of directions with this theme. Just know your audience: you may be super familiar with Cava or Priorat, but if your friends are like PREE-o-what? …. than its an "unheralded" wine to them.
For this tasting, it helps to define roles for each wine and fill those roles with the right wine to give the tasting purpose and direction. I wanted an apèritif and a digestif to bookend our tasting, with two reds of pronounced light and bold styles in the middle. So we started with Getariako Txakolina, a lightly sparkling white wine from the Basque region, and then progressed to a Mencia-based red wine from the Bierzo region (which offered a similar experience to Pinot Noir) as well as another red wine from the Toro region, which offers a wholly different expression of the Tempranillo grape than the wines we're typically most familiar with in Rioja or Ribera del Duero. And since many people my age have never had Sherry, we finished with an Olorosso Sherry.
The point is, if you create a progression of (1) palate refresher/opening act, (2) lighter red, (3) bolder red, and (4) digestif, it'll be a winner because it continuously offers surprises to your guest.
Your Turn to Chime In
If you tried any of these flights, let me know how it went. What did you personally learn during the tasting? How did your friends react to the wines you selected? Any modifications you'd do next time?
I'd love to hear from you on how it went in the comments field below.