4
min read
Can an affordable wine be a "fine wine?"
The answer is "of course, silly head." But us wine geeks often fail to sufficiently celebrate wines when their beautiful and yet — somehow, someway — cheap.
Put another way: "fine wine" too often only means expensive wine.
In the last week, we pulled the cork on a trio of wines (all of them Iberian) and every last one of them was gorgeous, enjoyable, structured and less than $15. In a blind tasting, they would easily be labeled "fine."
Which got me thinking: maybe I should celebrate the value red wines I've had this year with a blog post … the ones you can get a half case of for under $100. At that price, you can drink a fine wine any night of the week without sweating about whether the occasion warrants a "fine wine."
At the bottom of the article, I've provided four other great value red wines we've already profiled on Opening a Bottle — including my pick for the best value of the year.
2011 Bodegas Borsao "Berola"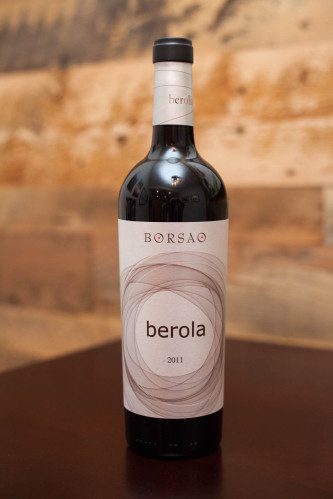 Campo de Borja, Spain
Grapes: Grenache (70%), Syrah (20%), Cabernet Sauvignon (10%)
Alcohol: 14.5%
Ratings: ★★★★ 1/2 (out of five)
• Aromas, Flavor & Profile: ★★★★
Food friendliness: ★★★★
• Value: ★★★★★
Tasting notes: A classic expression of Grenache-blend beauty, the Berola offers a swirl of vivid aromas, good structure, and moderate tannin. I picked up notes recalling cherries, flint, cola and pine resin, but the best part about this wine is how well it held together over a long evening around our backyard fireplace. Four hours after opening, it was still speaking clearly.

Recommended for: Most any chicken dish where you leave some of the skin and fat on: chicken scarpariello, chicken Columbiana, and chicken cattiotore come to mind.
---
2011 Udaca "Irreverente

"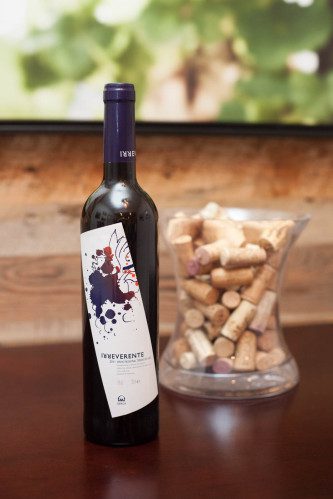 Duoro River, Portugal
Grapes (percentages not disclosed): Touriga Nacional, Alfrocheiro Preto, Tinta Roriz (Tempranillo), Jaen
Alcohol: 13%
Ratings: ★★★★ (out of five)
• Aromas, Flavor & Profile: ★★★★
Food friendliness: ★★★★
• Value: ★★★★ 1/2
Tasting notes: Portugal can serve up some great values, and the Irreverente from UDACA (a cooperative in the Dão region) is right on the money. Very ripe, with deep aromas reminiscent of purple fruit, cinnamon, cocoa and slate, it shows well with a full body, medium tannin and nice balance. This one is quite fruity for a red, so if you tend toward New World styles, this would be a good selection. Also available in a box for prolonged savoring.

Recommended for: Something about the plummy fruit and baking spice profile tells me this wine would be amazing alongside Moroccan tagines.
---
2013 Mustiguillo Vineyards & Winery "Mestizaje" Bobal
El Terrerazo, Spain
Grapes: Bobal (75%), Grenache (9%), Merlot (8%), Syrah (7%), Cabernet Sauvignon (1%)
Alcohol: 13.5%
Ratings: ★★★★ (out of five)
• Aromas, Flavor & Profile: ★★★★
Food friendliness: ★★★★ 1/2
• Value: ★★★★ 1/2
Tasting notes: Here's one of those Spanish wines that comes out of nowhere. Bobal? What's that? Well, the blue-skinned grape is indigenous to the Valencia area, where it offers an intriguing blend with a sharp acidic bite and yet a smooth fruity profile that is not overly dry. Aromas and flavors recall lush black cherries and blackberries with an undertone of minerality.

Recommended for: This is an excellent barbecue wine, partnering well with the charred bits and spices of hickory-smoked meats, grilled game, and venison.
---
4 More Value Reds We've Sampled This Year