3
min read
I've grown skeptical of Zinfandel. Like its captain-of-the-football-team, homecoming-king friend — California Cab — Zinfandel tends to impress for the wrong reasons. I used to buy them with abandon because of their ripe flavors and potency. Nowadays, those ripe flavors strike me as too obvious; their potency comes across as disruptive. The last three or four Zinfandels I've bought have come up short on finesse while going deep into my cerebral cortex. The best example of this was a bottle of Zinfandel I split with my dad on a fishing trip. It was called Plungerhead. The fine print on the label said 14.9% alcohol, but you don't need to read the fine print to know The Other Guys were going for a buzz when they bottled that one.
And yet, just a few weeks ago, I bought a bottle of Klinker Brick Old Vine Zinfandel at my local wine shop. I might go to Yosemite next year, and the nearest wine country is centered on Lodi, which is famous for Zinfandel. "OK," I thought. "Let's give this a go."
It wasn't until I got home that I saw the alcohol level. 15.8%.
Remember that scene from This is Spinal Tap where Nigel Tufnel explains how the volume on his amplifiers goes up to 11 (because its one louder than 10)? That's a bit what the first glass of this wine tasted like. It was a series of forceful power chords with tannins that seared like heavy metal. (Perhaps subconsciously, that's why I ended up incinerating the New York Strip steak that was meant to go with it on the grill. Whoops). After a glass each, my wife and I corked it up for another night. Better to draw it out than be hungover in the morning.
And here's the thing: last night, a full 24-hours after it has been opened, the wine was absolutely wonderful. The power and brashness from the night before was replaced by a perfect plushness. Along with turning the burners down underneath that steak, I should have decanted the wine. It still fought for attention with our main course — this time, perogies with stroganoff sauce — but the blackberry, tobacco and foresty notes underscored that this was an exceptionally good wine and a far cry from the jammy and obvious Zins I'd been trying to forget.
If you are into Zins (and to be honest, the jury is still out for me), Klinker Brick Winery is one to check out, in large part because of the age of their vines. "Old Vine" is one of those slippery words on a label, and it seems as though half of California Zinfandels lay claim to it. What does "old" actually mean? Twenty years? Seventy-five? The term is not legislated in the U.S., Spain or anywhere else where the phrase is common. It's the wine equivalent of seeing "natural ingredients" on a granola bar. Define "natural," please.
But if any vineyard can lay claim to it, Klinker Brick can. They make three Zinfandels, and all of them are from 80-plus-year-old vines. Why does this matter? Because old age in a vine is the inverse of youth: less quantity of grapes, but much higher quality. That concentration of flavor and heightened sense of balance was on full display this weekend.
Whether you want your wine to rock out at such high volume, however, is another question.
2012 Klinker Brick Old Vine Zinfandel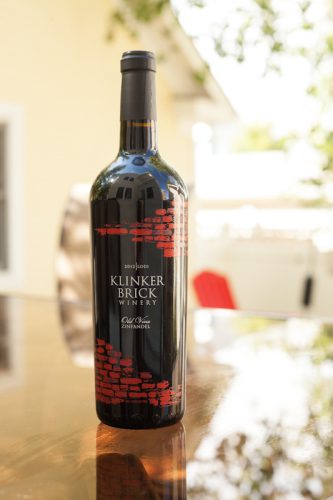 Mokelumne River AVA, Lodi (California)
Grapes: Zinfandel (100%)
Alcohol: 15.8%
Ratings: ★★★ 1/2 (out of five)
• Profile: ★★★ 1/2
• Food Friendliness: ★★
• Value: ★★★★
Tasting notes: This wine is a badass, with a brash concentration of flavor and tannins. However, its boldness is balanced, and as it breathes, the wine becomes remarkably plush and delicious. An inky-purple wine with explosive aromas of blackberry, tobacco and tar, it rushes the palate with similar notes: black currant fruit and blackberry jam, herbal touches and a lasting finish similar to an unlit cigar you're about to light.
Recommended for: Poker night with cigars and a designated driver.