8
min read
I was recently in California where I was offered a tour of a client's private cellar loaded with Italian red wines. A retired attorney, who frequently travels to Tuscany with his wife, "Miles" had been cellaring Nebbiolo and Sangiovese wines for about a dozen years. His private wine room was a spare-no-expense affair, particularly since he had part of his foundation excavated to accommodate for it. (A previous effort to cellar wines upstairs had led to premature spoilage). The floor was tiled, the climate and humidity were controlled, and the shelves were absolutely stacked.
There were a few eye-popping bottles that any Italian wine aficionado would covet: a case of 2013 G.B Burlotto Barolo Monvigliero, several G.D. Vajra Barolo Bricco delle Viole from various vintages, and a few spare bottles of 2015 Montevertine "Le Pergole Torte." But what impressed me the most about his collection were the offbeat wines he'd bought entirely on his own, directly from their source in Tuscany. Miles loves Sangiovese and knows it well. So do I, yet I found myself snapping label shot after label shot of Chianti Classico producers I've never come across. That's because many of them are not imported. For Miles, this collection was as much about his own personal memories at those wineries as it was the rockstar wines.
In fact, I think he was more partial to those esoteric finds. I can see why.
Which is the Whole Point of Cellaring Wine
If you detect a bit of envy oozing through my words, you're on to me. Despite my insider status in the Italian wine world, I don't have a private wine cellar (I know! You'd think I would!). For one, independent wine publishing is not super lucrative — I know! You'd think it would be! — so acquiring cases of wines that can go the distance in the first place isn't really in the cards.
But also, I've been burned on the matter of where to put them. It is a unique problem that most wine lover's face: we simply don't have the space, and even if we try, our efforts can backfire … as they did initially for Miles, and as they have for me.
In 2014, I spent more than $2,000 on a Wine Enthusiast credenza with three individual refrigerator units inside and a capacity to hold 60 bottles. But within two years, the units started to break. Ball-bearings in the fans of the units would start to rattle, requiring replacement; the temperature readout would be clearly wrong at times, and even dusting the top would cause enough static electricity to shut the unit off. I quickly grew frustrated with its uneven performance. After all, a cellared wine needs consistency at all times.
When the wine coolers started to overload the breaker in 2020 — right when we were delaying most home repairs because of COVID, remember those days? — I decided to pull the plug and use the unit as a glorified wine rack. It sits behind my desk where I write and host wine classes, as quiet and useless as a church mouse.
Needless to say, this investment cornered me on any future plans to cellar wines longterm. I can buy replacement coolers from Wine Enthusiast, but why do that when they're clearly cheaply made. And selling it doesn't seem like a tenable option either because, well, it doesn't work, and two, it is almost as heavy as a piano — and you know how easy it is to sell one of those on Craigslist? For now, I'm stuck with this thing.
The bottles I had been collecting have long since migrated upstairs to our kitchen wine refrigerator (a great unit from Eurocave) where they're stored under a firmly-written warning to not touch them. Half of that fridge is for long-term aging, the other half is for ready-to-open wines. So essentially, I have 16 bottle spaces to toy with aging — that's it — and of those 16 spaces, all but two are Nebbiolo wines.
It's OK. The Wines Have Held Up.
With a desire to maybe add a bottle or two or three to my long-game again, I decided this year to start popping corks, and — foibles with Wine Enthusiast and the kitchen Eurocave aside — I was thrilled with the results.
If you are part of this informal "fan club," you know that Nebbiolo has a few aces up its sleeve when it ages. The fruit takes on a dried character, but it also seems to slide into the background and allow the grape's inherent earthy and floral characteristics to step forward. But best of all, is the maturity of Nebbiolo's tannins. They are like a jagged river rock that has been smoothed by time — you just want to run your thumb over the surface again and again.
What follows are the three wines I've opened this year — as well as the reasoning behind each occasion, to give you a nudge to do the same.
2009 ARPEPE "Sesto Canto" Valtellina Superiore Inferno Riserva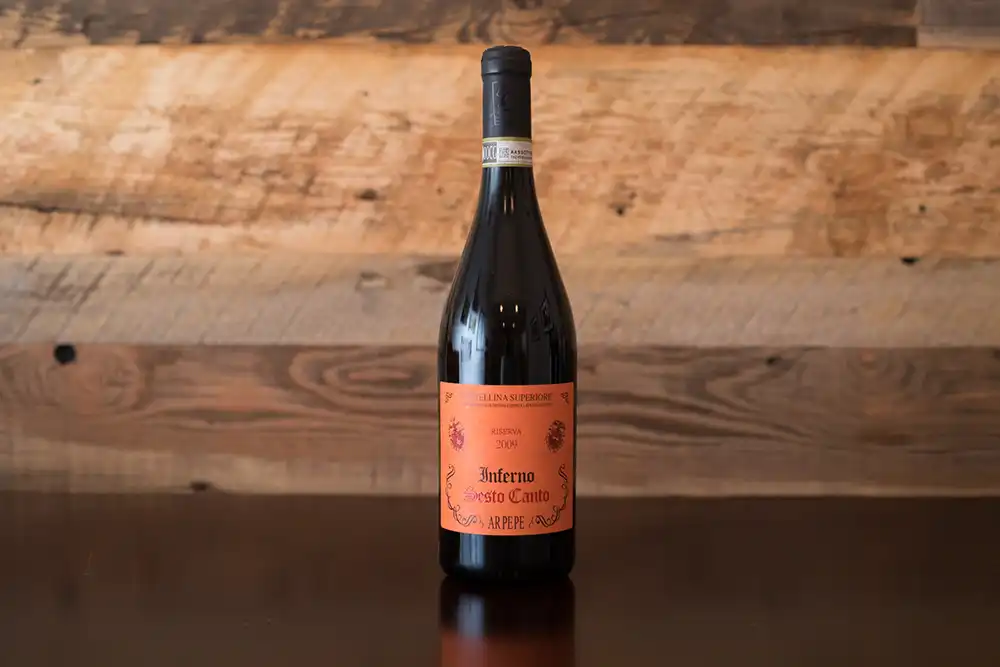 I've never hid my feelings about ARPEPE on Opening a Bottle. Alongside Vietti, no other winery has earned more attention on the pages of this site than the traditionalist Pelizzatti Perego family of Sondrio. They work in the Grumello, Sassella and Inferno subzones of the Valtellina Superiore DOCG, which is extremely steep and back-breaking terrain on the lower slopes of the Alps. The Riserva wines are also only made in stellar years, and aged in huge chestnut casks, sometimes for years on end. Once bottled, these prized wines are cellared at the estate until the family feels they're ready to release.
Their Riserva from Sassella — called "Rocce Rosse" or red rocks — is often considered their greatest wine, but I have always had a special place in my heart for the Inferno Riserva called "Sesto Canto." When I visited the winery back in 2017, it was the 2009 "Sesto Canto" that spoke the most to me, and when I had a chance to acquire a single bottle of it in 2019, I jumped at the chance.
The wine had spent five years in cask and two years in the bottle before release. From the name alone, you know that Inferno is Valtellina's warmest clime, and that shows with a rather full body here — fuller than most Nebbiolo wines, that is. But it was the complexity of the acidity and the silkiness of the tannins that struck me most. It is not a hedonistic wine, but this little devil certainly brought out the hedonist in me. Layer upon layer reveals something new (who doesn't love those swirls reminiscent of still-fresh raspberries, balsamic and rainstorm?) and it was all so wonderfully accommodating. I imagine this wine still had another decade of life, maybe more, if I were more patient.
The Occasion: One of my closest friends — and the guy who got me into wine — was delayed by a snow storm at Denver's airport on his way back to Nashville, requiring a night (and a feast) at our home.
Valtellina Superiore Inferno DOCG • Lombardia
Grapes: Nebbiolo (100%)
Alcohol: 13%
Opinion: ★★★★★ (out of five)
Food-friendliness: Versatile
Value: A Little Pricey
---
2010 Giuseppe Cortese Rabajà Barbaresco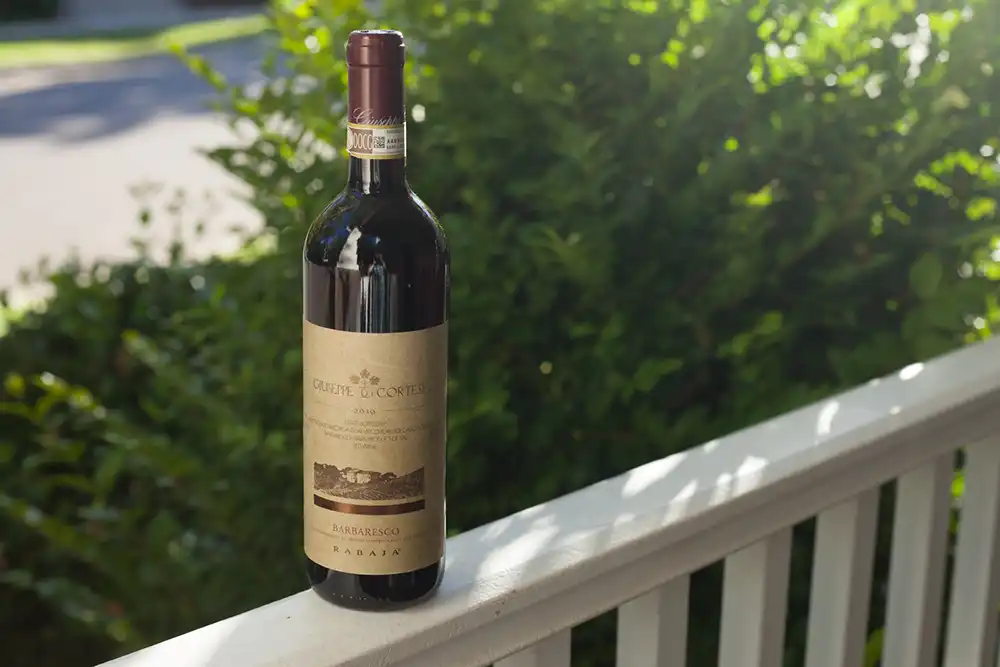 Looking back on the 2010 vintage in Piedmont, it appears to have been a watershed moment. This was the great vintage that kicked off a series of warmer years where under-ripening and rot — two historic concerns for the land of nebbia — were suddenly a thing of the past. Since 2010, the threats have shifted and the work is still difficult, it is just different.
For instance, I have not seen many 14% ABV Barolo or Barbaresco wines in recent years, and that fact alone makes me regret cellaring only two 2010 Barbaresco wines while I had the chance. This wine not only showed the lean body and low alcohol of those times, but superb finesse on the nose. A truffle-like scent and pure, sweet-cherry fragrances led the way, making this a classic yet substantial example of Barbaresco.
The Occasion: My wife's cousin and his fiancée came over for dinner just weeks before their wedding. When he said he loved Nebbiolo wines, I decided it was time.
Barbaresco DOCG • Piedmont
Grapes: Nebbiolo (100%)
Alcohol: 14%
Opinion: ★★★★★ (out of five)
Food-friendliness: Versatile
Value: As Expected
2011 Nino Negri "Carlo Negri" Sforzato di Valtellina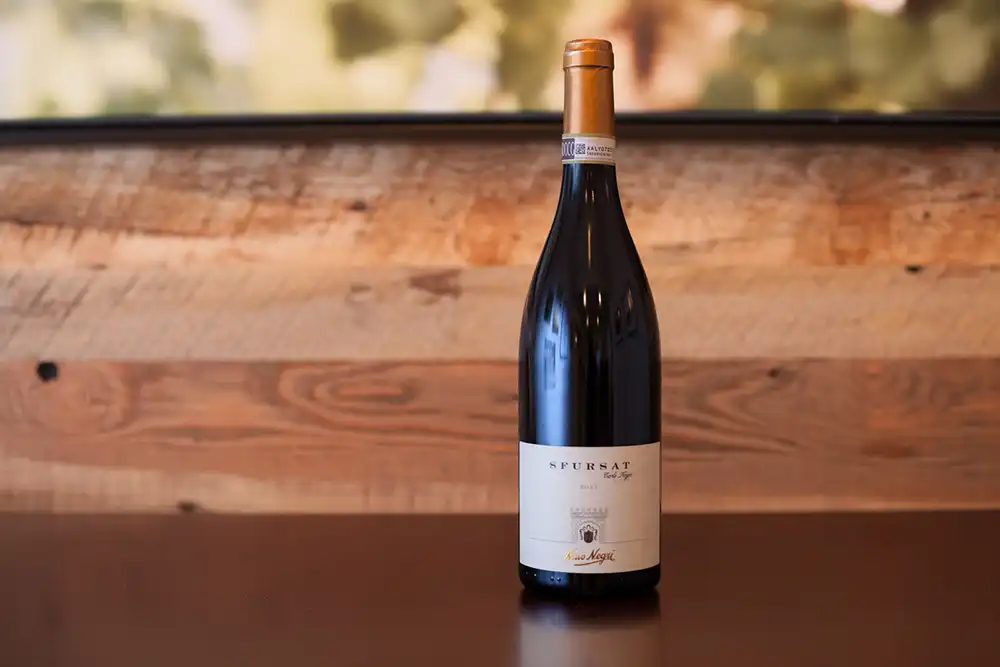 On his podcast, Food, Wine & Whiskey this week, I was explaining to host Rob Clark how I like to celebrate improbable wines, and this Sforzato di Valtellina is a great example of what I mean.
For one, those steep Valtellina vineyards are in play once again. Viticulture on these extreme slopes would simple not occur to modern entrepreneurs; they are a relic from another time, and the multigenerational families of the valley who have preserved the terraces have shown us their value (and, I might add, convinced plenty of modern entrepreneurs to set up wineries in the area, too). So that's the first box of improbability that this wine checks.
Secondly, a Sforzato is made just like an Amarone: grapes are allowed to naturally dry in a well-ventilated room whereby they lose up to 30% of their water weight. This concentrates everything, but it also requires more grapes to make a bottle. Checkmark No. 2.
The key difference between this and an Amarone, of course, is that it is a varietal Nebbiolo — or "Chiavennasca" as they call the grape in Valtellina — instead of a Corvina blend. That strong-willed varietal personality is nicely preserved in this broad and burly wine.
The 2011 certainly benefited from its lengthy aging, as I opened the other bottle I bought in 2016 and truly didn't care for its overbearing nature at the time. Now, the aromas have found their balance and are shining with leather and earthiness, as well as a nice floral and cherry wavelength to counter the sternness. Drinking this 15.5% alcohol wine at altitude in the mountains of Colorado, we had to be careful and keep it to one glass, but the rewards of waiting eight years after purchasing the bottle were as rich as the wine.
And now, I have three spaces in the wine refrigerator to fill with new, long-game wines. Any suggestions? Use the comment box below.
The Occasion: Labor Day Weekend in the mountains and a shortage of red wines in the stash. May as well reach for that SAVE shelf and grab this Sforzato…
Sforzato di Valtellina DOCG • Lombardia
Grapes: Nebbiolo (100%)
Alcohol: 15.5%
Opinion: ★★★★ 3/4 (out of five)
Food-friendliness: Limited
Value: Very Good
---
Note: All three of these wines were purchased with private funds. Thank you to subscribers for extending the life of this website!