15
min read
How does one devise a list of the top 10 wines of 2018? And secondly, what's the point?
I'll answer the latter first: because opening a bottle of wine is an act of sharing. You don't plan on drinking it alone, and if you are into wine, odds are, you want others to be into wine, too.
These 10 wines are wines I want you to drink. Find them, buy them, uncork them and see what you think. You don't even have to find the exact year — I'm confident they'll perform well for you even with some vintage variation.
The criteria here is the same as always (see How We Rate Wine). From now on I will be excluding older vintages from the annual Top 10, sticking to current releases (or at least releases that still might be on the shelves). Last year's No. 1 was a vintage Champagne from 1998, and while I stand by that selection, it poses two problems: (a) there is no comparison between old and young wines — they are a different beast, and (b) how successful can I expect you to be in finding that wine? So they're off the list. Officially.
However, I'd be remiss to neglect aged wines entirely, so this year's "top old drop" is an epilogue. (And it is from 1998 again … what's with that year?)
The list is also exclusively Italian, French and Spanish this year because that's where I've carved out my niche as a wine reviewer, and that's where I've spent my time intensively studying. New World wines will be back on Opening a Bottle at some point, but likely reviewed by a competent contributor who has the same passion for California, Oregon, Washington, Chile and New Zealand (to name a few) as I do for Europe's wines. (More to come).
So what do we have here?
Originality mixed with typicity. Purity of aromas mixed with elegance on the palate. Food-friendly. Reasonably priced (or at least a reasonable splurge). These are the top 10 wines of 2018.
= Organic or practicing organic  /   = Biodynamic
2015 Clos du Jaugueyron Haut-Médoc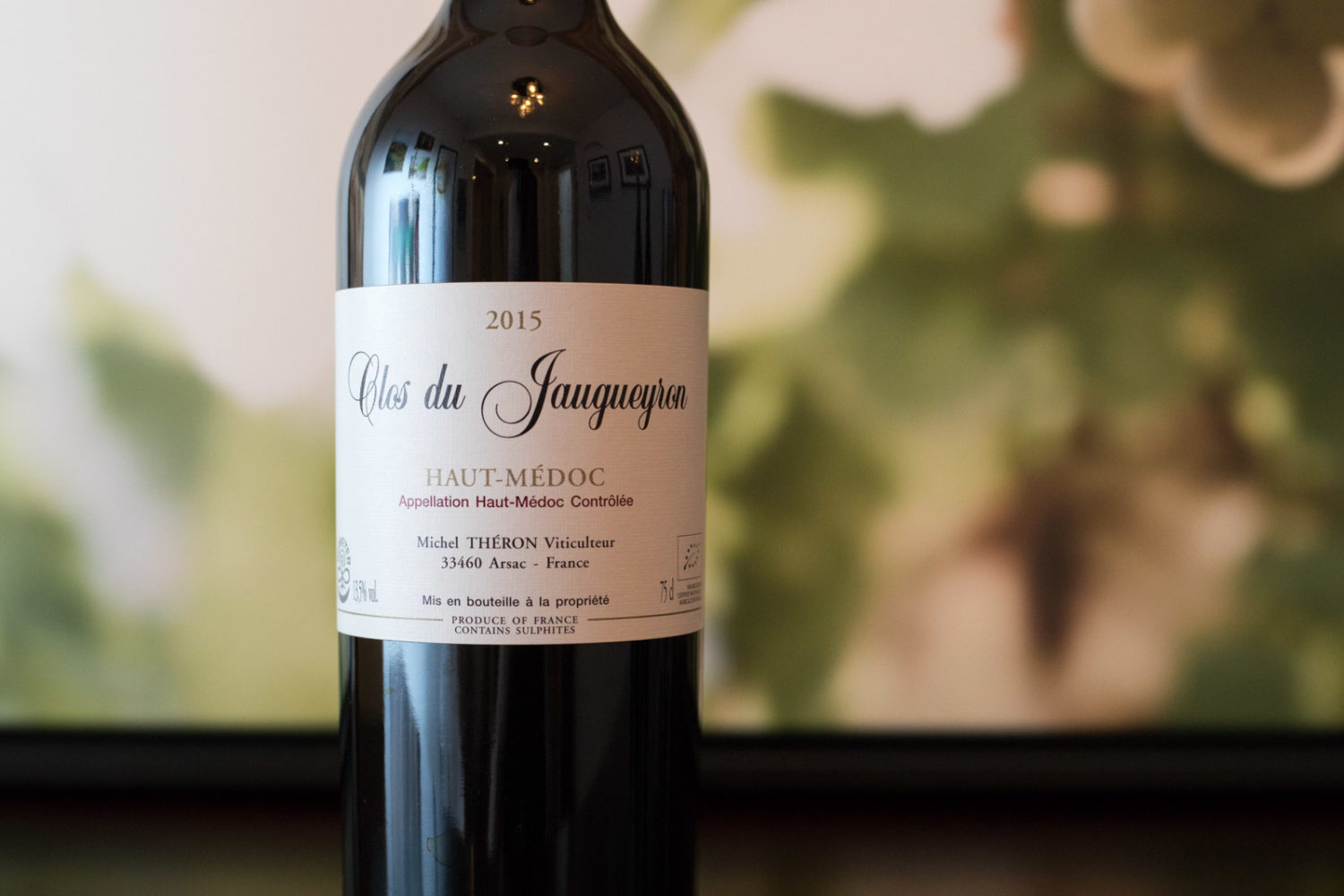 Why it's an important wine
Are you like me? Are you sick of bland Bordeaux blends? It's like, "we get it … you guys like to lift weights."
Oh, but this Bordeaux blend (★★★★★) from Michel Théron is a game-changer. It was lightly extracted, meaning the grapes were delicately pressed with a relatively short maceration. Also, the wine is certified organic and produced biodynamically in a region where that is extremely difficult to do, and it sees very little new oak (25%). In other words, a lot of care went into this wine, and it shows.
The Clos du Jaugueyron Haut-Médoc brings a whole other dimension to the world's most popular red-wine formula: There is a lighter touch, higher tones, and most importantly, wickedly complex aromas because the extract and oak haven't drowned out the details. With my nose buried in this glass I thought of red currants, raspberries, orange zest, red tea and tanned leather. Made from mostly Cabernet Sauvignon with a substantial percentage of Merlot and dashes of Cabernet Franc and Petit Verdot. Let's hope the future of Bordeaux is less muscular and more lithe like this wine.
Other noteworthy wines in this style
Clos du Jaugueyron Clairet Le Rouge Parfait
Arnaud Lambert Château de Brézé Saumur "Clos Mazurique"
2016 Poderi Sanguineto I & II Rosso di Montepulciano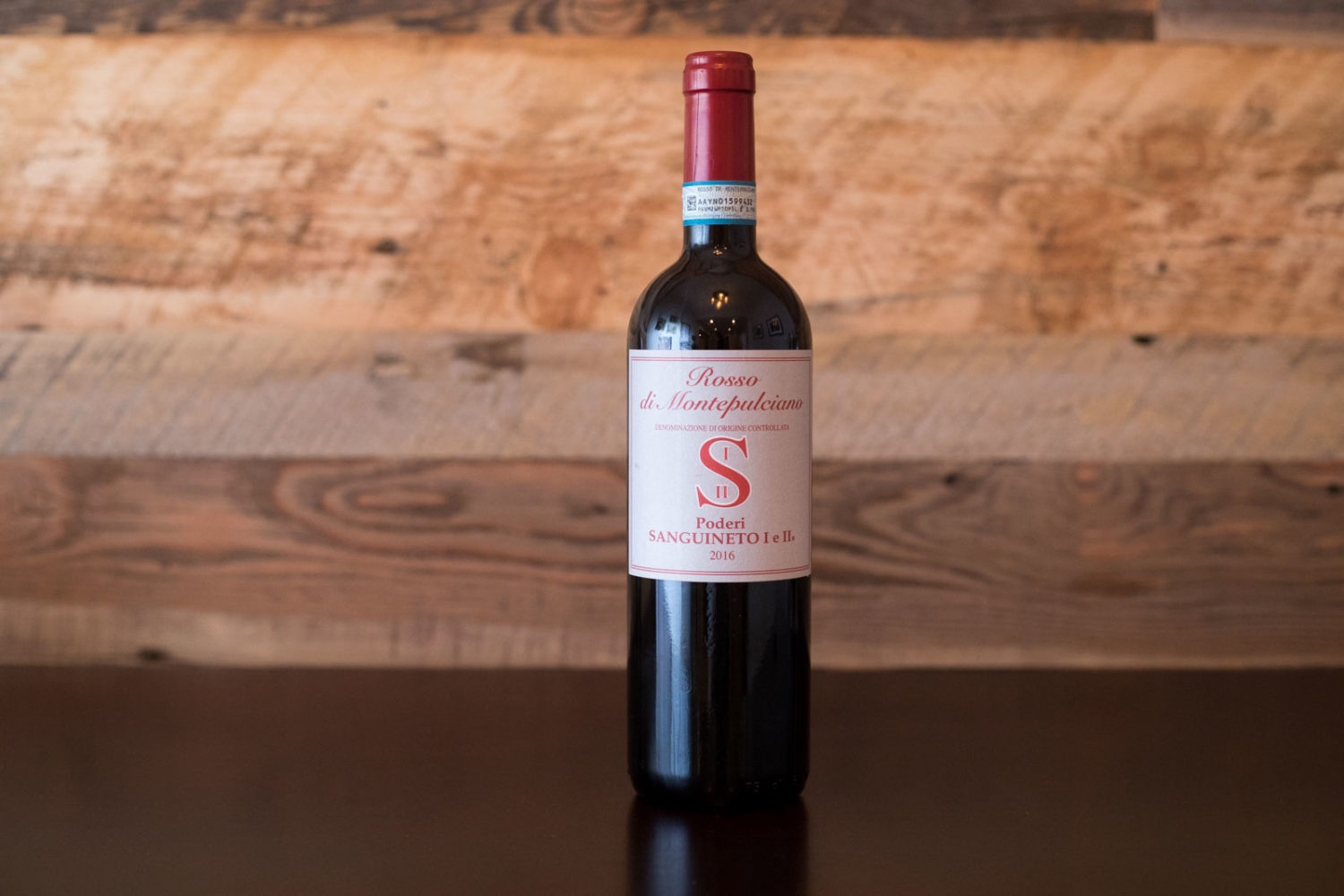 Why it's an important wine
Tuscan wines seem to be in limbo at the moment. On the one hand, you have the established print media — the 100-Point Print People — who still reward many massive, heavily extracted, oaky Sangiovese wines with top scores and honors. Then you have the major influencers on Instagram — the Hipster Likehounds — who seem to be allergic to Tuscan wine altogether because … well, because Tuscan wines are not traditional Barolo.
I still love Tuscan wine, but I will admit that it often misses a certain kind of freshness and vibrancy. This nuanced and natural Rosso di Montepulciano (★★★★★) from Essential Winemaker Poderi Sanguineto offers hope. It introduced itself with beautiful aromas of blueberry, raspberry, leather and violets, and while the acidity was a duller cut than most of the other Sangiovese I sampled this year, it was better balanced. Other top-ranking Tuscan reds this year had a similar trait: they were either "second wines" like this one, or entry-level annata wines. Could the future of Tuscan wine be on the low-end of the price spectrum? Not likely, but it's an intriguing thought to keep in mind the next time you are staring at the "Tuscany" section at your local bottle shop.
Other noteworthy wines in this style
2016 Castello del Trebbio Chianti Superiore
2016 Castellare di Castellina Chianti Classico
2010 Donnafugata Ben Ryé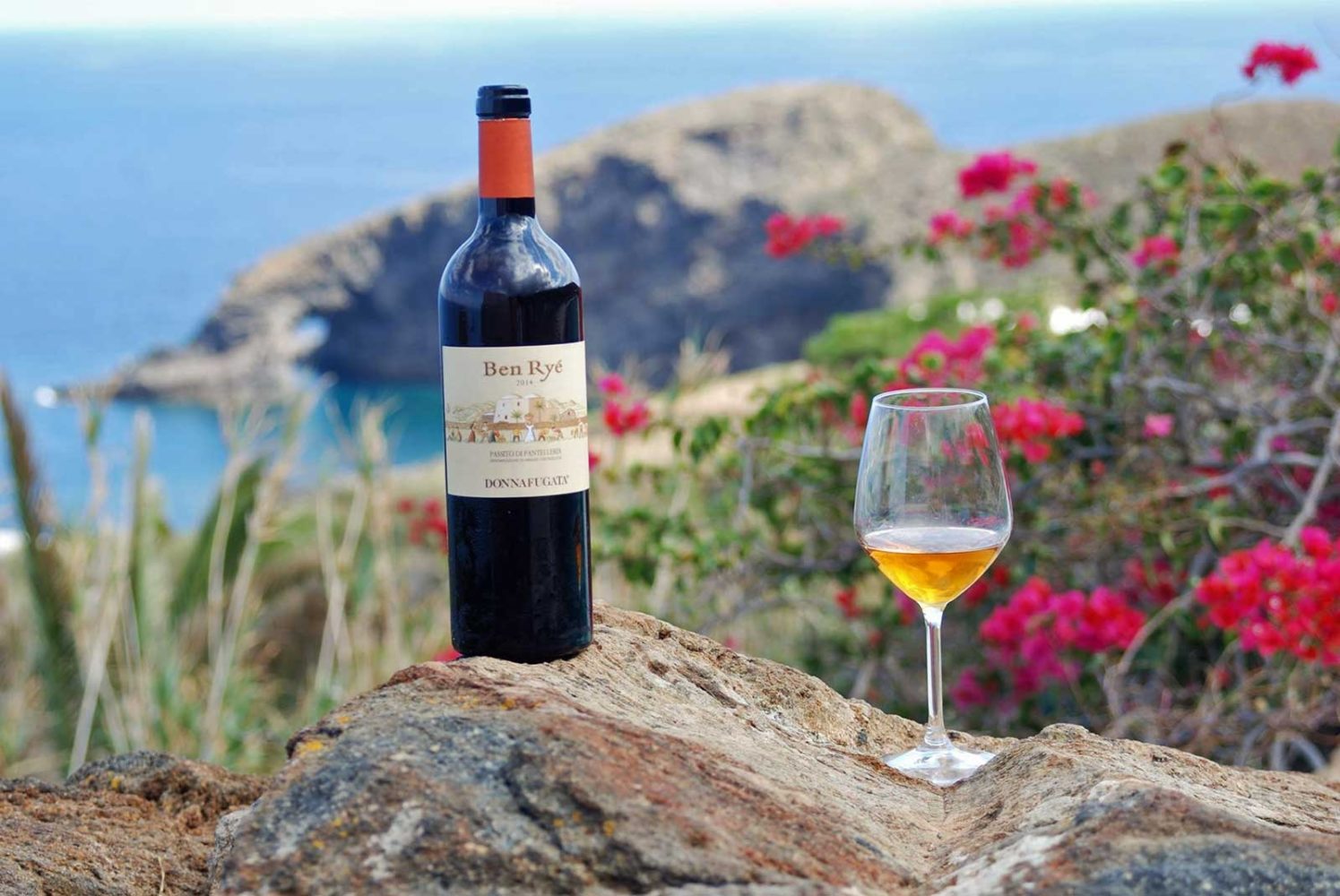 Why it's an important wine
Dessert wines deserve more of our attention. During travels this year in Alsace, Veneto and especially Sicily, this point was hammered home, usually at the end of a long meal in which too many calories were ingested. The French and the Italians do not share our sweet-wine angst, and I found myself converted this year.
No other dessert wine shined more radiantly than Donnafugata's Ben Rye Passito di Pantelleria (★★★★★). Produced on a rugged speck-in-the-sea called Pantelleria, Ben Rye is made from air-dried Zibibbo grapes that come from bush vines grown in small craters to shelter them from the wind. This is wine from extreme elements, but there is nothing extreme about the wine's character. It radiates a jolly mood, and if you had to pin down tasting notes, you'd likely think of apricots, honey, orange zest, lemon verbena and thyme. But when a wine is this unique and served at the end of a seven-course feast, tasting notes seem trivial. Relax and drink up the sunshine.
Other noteworthy wines in this style
2014 Gorghi Tondi Grillodoro
2015 Arianna Occhipinti Passo Nero
2015 Hubert Meyer Vendanges Tardive Riesling
2008 Cattin Grand Cru Hatschbourg Gewurztraminer
2016 Buglioni "Il Narcisista" Recioto di Valpolicella
Maeli Diloro Fior d'Arancio Passito
2015 Petrussa Friuli Colli Orientali Schioppettino di Prepotto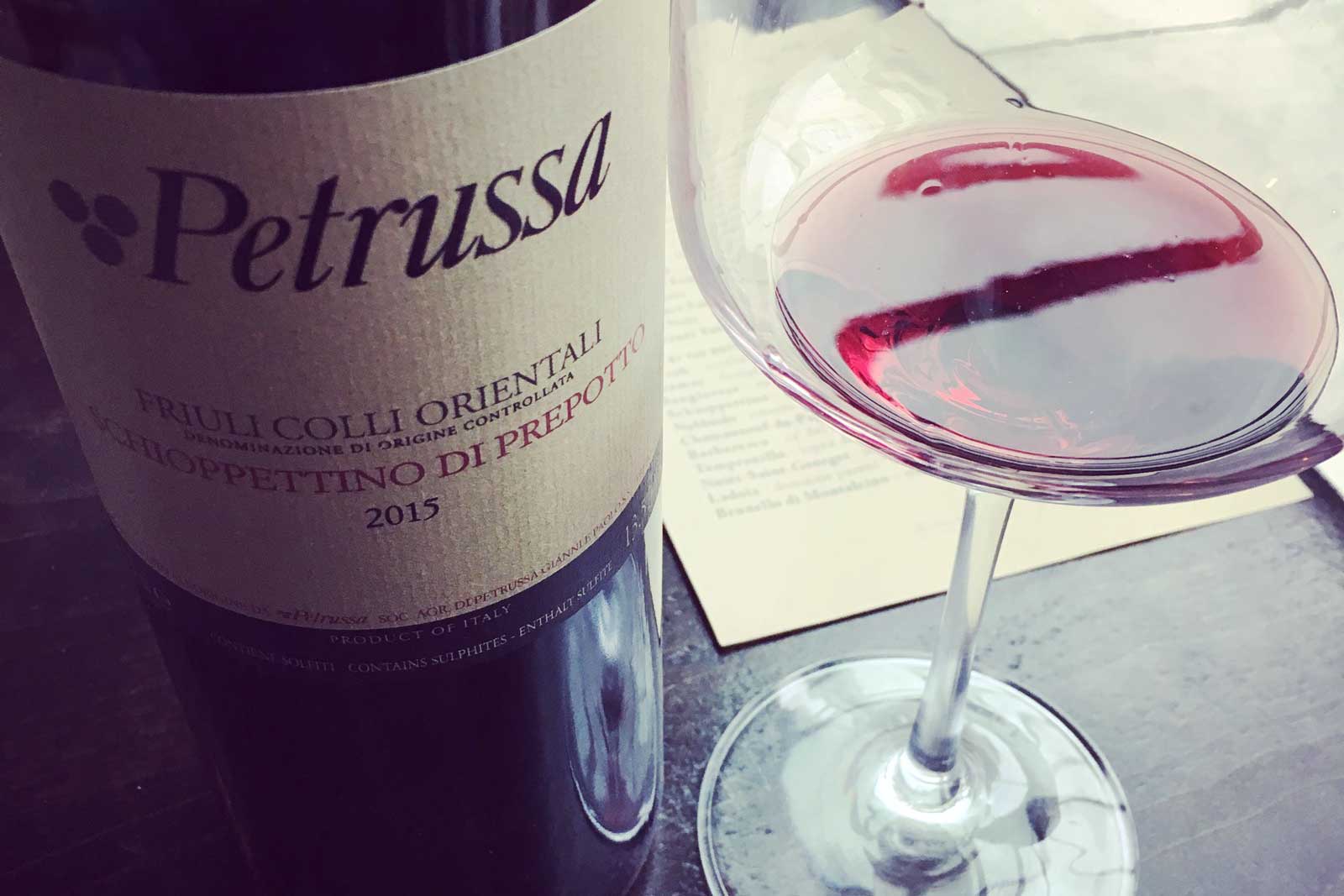 Why it's an important wine
This year, I decided to formalize my wine training by enrolling in the Wine Scholar Guild program with an emphasis on Italian wine. It's a big reason why this year's list is dominated not only by Italian wines, but by Italy's hidden gems.
Schioppettino embodies what I love about Italy so much. There are just so many grapes to explore, and often, you come across one that is so strangely familiar — yet oddly unique — that you cannot turn away from a second glass. This delicious wine (★★★★★) from Prepotto-based winery Petrussa offered up a Pinot Noir-like expression that recalled red cherry, tart raspberry, roses, walnut and a forest floor covered in pine-needles. Low in tannin, high in acidity, 100% refreshing. In a word: beautiful.
Other noteworthy wines in this style
2011 Cal Batlett – Celler Ripoll Sans Vi de la Vila "D'Iatra" Priorat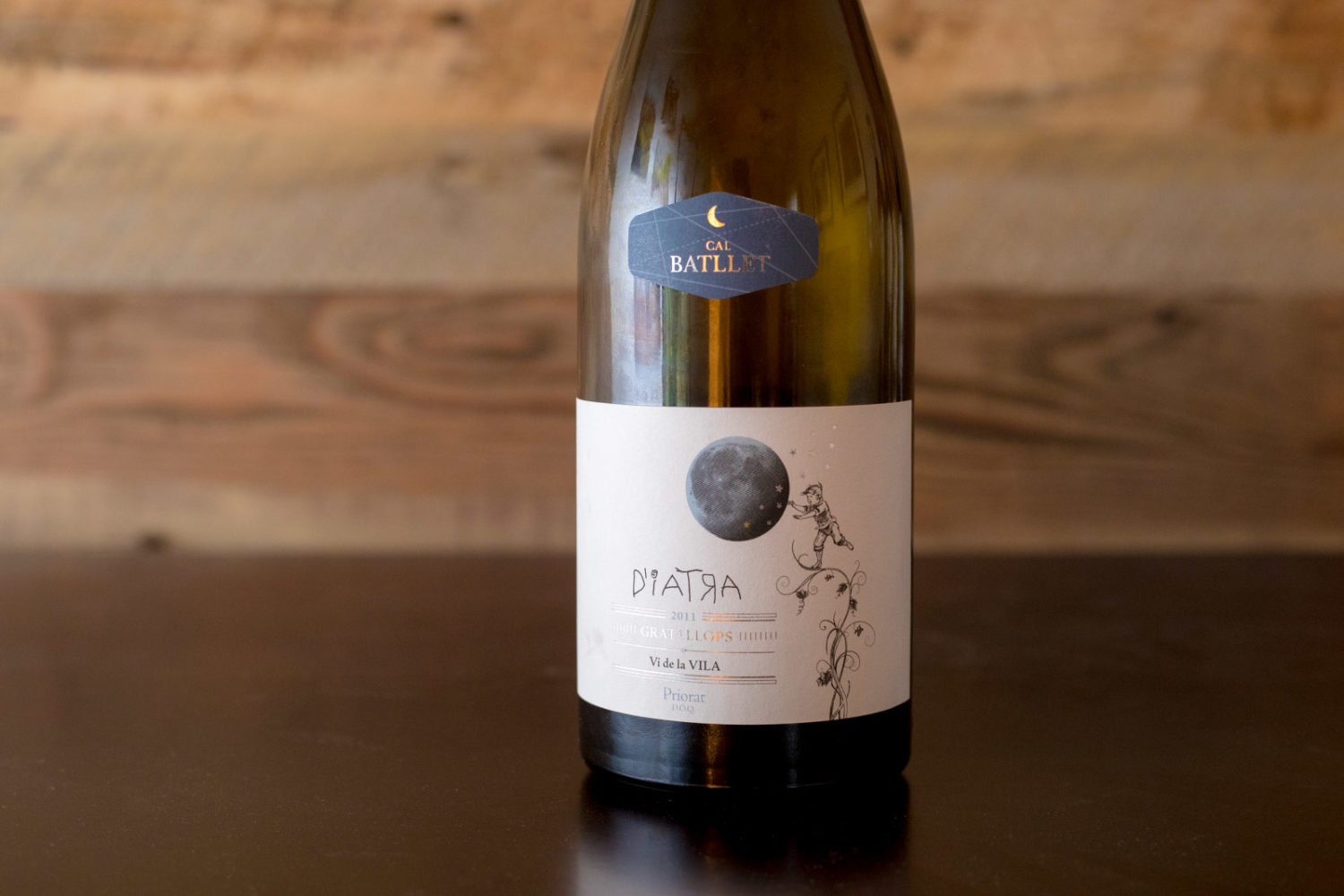 Why it's an important wine
There is only so much wine my teeth can take, but if I had unlimited financial resources, endless time (and dentures), I would have spent just as much time on Spanish wine this year as I did on Italian.
This desire was reinforced late in the summer when my tasting group convened to explore Priorat — the Catallonia enclave of llicorella soil and powerful reds — and its ever-improving neighbor Montsant. This wine from Cal Batlett – Celler Ripoll Sans was the standout, with shape-shifting aromas that seemed like a living being in their own right: tobacco leaf and figs one moment, blackberry preserves and truffle the next. Unlike many of the wines on that night, "D'Iatra" matched the promise of its aromas on the palate as well. There was none of that blistering force, no "roided-up" muscles. Just elegance, elegance, elegance. (And a fair price, too).
Other noteworthy wines in this style
2010 Sabaté Franquet "Berta Franquet" Vi de Vila Priorat
Bodegas Ordoñez "Zerran" Montsant
Non-Vintage Charles Heidsieck Champagne Brut Réserve
Why it's an important wine
My exploration of traditional-method sparkling wine this year was mostly confined to the lower end of the price spectrum — meaning almost exclusively non-vintage wines under $100. Last year, I was able to sample some aged vintage Champagne from the house of Gosset, and there really is no comparison: older traditional-method sparkling wine is simply more interesting, more complex, more riveting.
But that's the reason Charles Heidsieck's Champagne Brut Réserve (★★★★★) stood out as the best sparkling wine I sampled all year: it was like a non-vintage Champagne with age. That's because 40% of the wine comes from the Champagne house's reserve selection, meaning wines with an average age of 10 years. This practice is immediately noticeable in the wine's depth, complexity and allure. I found tension in its aged yet vibrant aromas of bosc pear, marzipan, honeycomb and rich brioche. The finish was clean, yet faintly redolent of rum (of all things!). It had a long aftertaste that lingered only as long as I could resist another sip … just what you want in a Champagne: dangerously delicious.
Other noteworthy wines in this style
NV Robert Moncuit Grand Cru Brut Champagne Blanc de Blanc
2011 Camille Braun "Coeur de Cuvee" Cremant d'Alsace
NV Charles Baur Cremant d'Alsace Brut Emotion
2012 Istituto Agrario di San Michele all'Adige "Mach" Riserva del Fondatore Trento
NV Monte Rossa Blanc de Blanc Franciacorta P.R. Brut
2015 Feudi di San Gregorio Greco di Tufo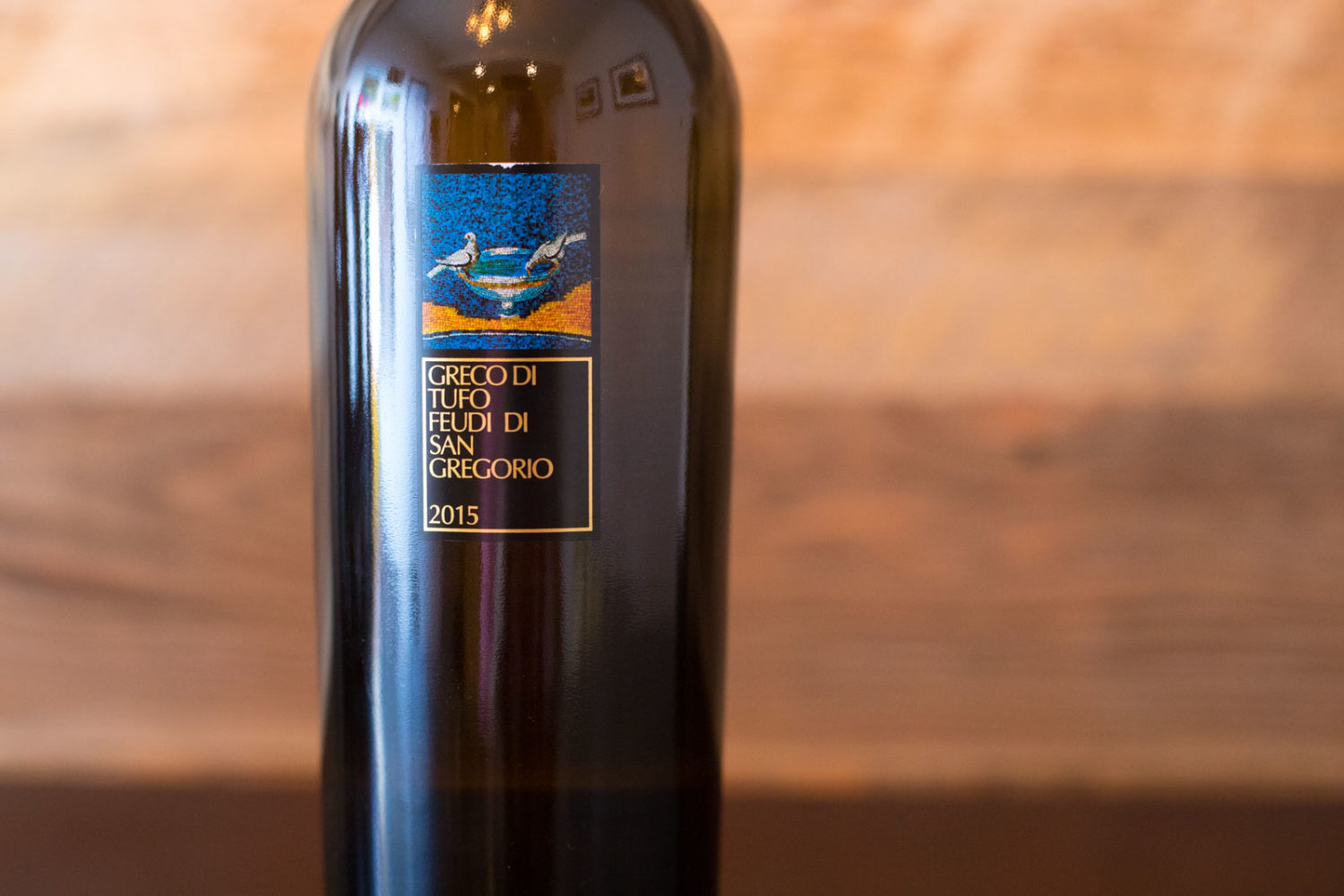 Why it's an important wine
You can easily sell me on the idea that Campagna is Italy's most underrated wine region. It is certainly a region I have undeservedly neglected for years. Part of the issue is availability. Here in middle America, only a handful of producers are regularly distributed, and what wines we do get are usually at the top-end, such as $50-plus Taurasi. But thanks to the Italian Wine Scholar program, I was forced to hunt down some Campagna wines and give the region a deeper look. Now, it is at the top of my "must-visit" list of wine regions.
It began with this Greco di Tufo from Feudi di San Gregorio. Greco is a procrastinating little grape. He ripens late, gets sick often (fungal diseases), oxidizes easily, and has a nasty habit for volatile acidity. In other words, if he was interviewing for a job, you'd never hire him.
And yet, the potential for greatness is clear with this wine. The textures are as supple as they come, and the vivid tones reminiscent of pear skin, grapefruit peel, chamomile tea and hibiscus are enough to make you cuddle up with a blanket and call in sick. Like I said, no one would ever accuse Greco of productivity, but in the right hands, it creates something masterful.
For me, this wine was a revelation. Campagna: I'm comin' for ya.
Other noteworthy wines in this style
2016 Montonale "Montunale" Lugana
Garofoli "Podium" Verdicchio del Castelli di Jesi
2015 Villa Russiz Ribolla Gialla
Didier Gerbelle "Le Plantse" Valle d'Aosta Pinto Grigio
2013 Colombera & Garella "Cascina Cottognano" Bramaterra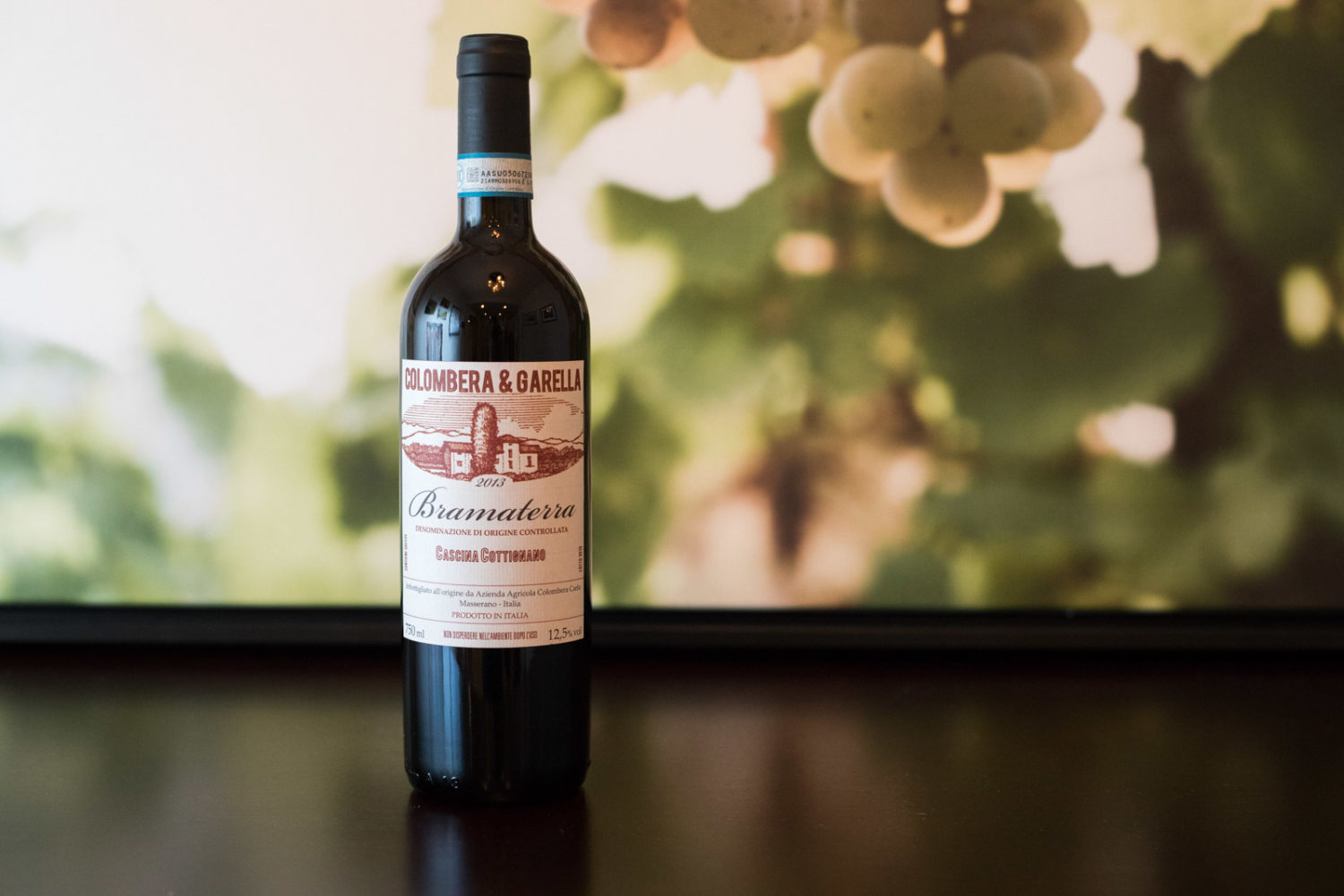 Why it's an important wine
Selecting the best Nebbiolo wine of the year is never an easy task. These wines are notoriously guarded in their youth, which makes my recent preference for Northern Nebbiolo — the wines of Alto Piemonte, Valle d'Aosta and Valtellina — seem sort of, well … rational. These versions of Nebbiolo are a world unto their own, defined more by their elegance than their power. They are also more forthcoming in their youth.
Even then, this was a tough call, but this wine from the Essential Winemaker Colombera & Garella (★★★★★) showed that sternness and austerity are overrated in a wine. While it is only 70% Nebbiolo, the grape's hallmarks of cherry, rose, anise seed and earthy truffle were all still present and accounted for. What was different was the approachability. I happened to sample it with my best friend from childhood, who is a beer connoisseur but admittedly, a wine novice. The wine's shape-shifting tones and fruity deliciousness had him hooked in a way that wouldn't be possible with a young Barolo.
So, you want to introduce your friends to Nebbiolo? Start here, even if its not varietal. They'll get to the hard stuff eventually.
Other noteworthy wines in this style
2014 ARPEPE Rosso di Valtellina
2010 Elio Sandri "Perno" Barolo
2013 Réva Barolo "Ravera" Barolo
2013 Ca' del Baio "Asili" Barbaresco
2015 Elio Sandri Langhe Nebbiolo
2014 Caves de Donnas Vallée d'Aosta Donnas
2012 Colombera & Garella Lessona
2016 Colombera & Garella "Vispavola"
2009 Radikon Oslavje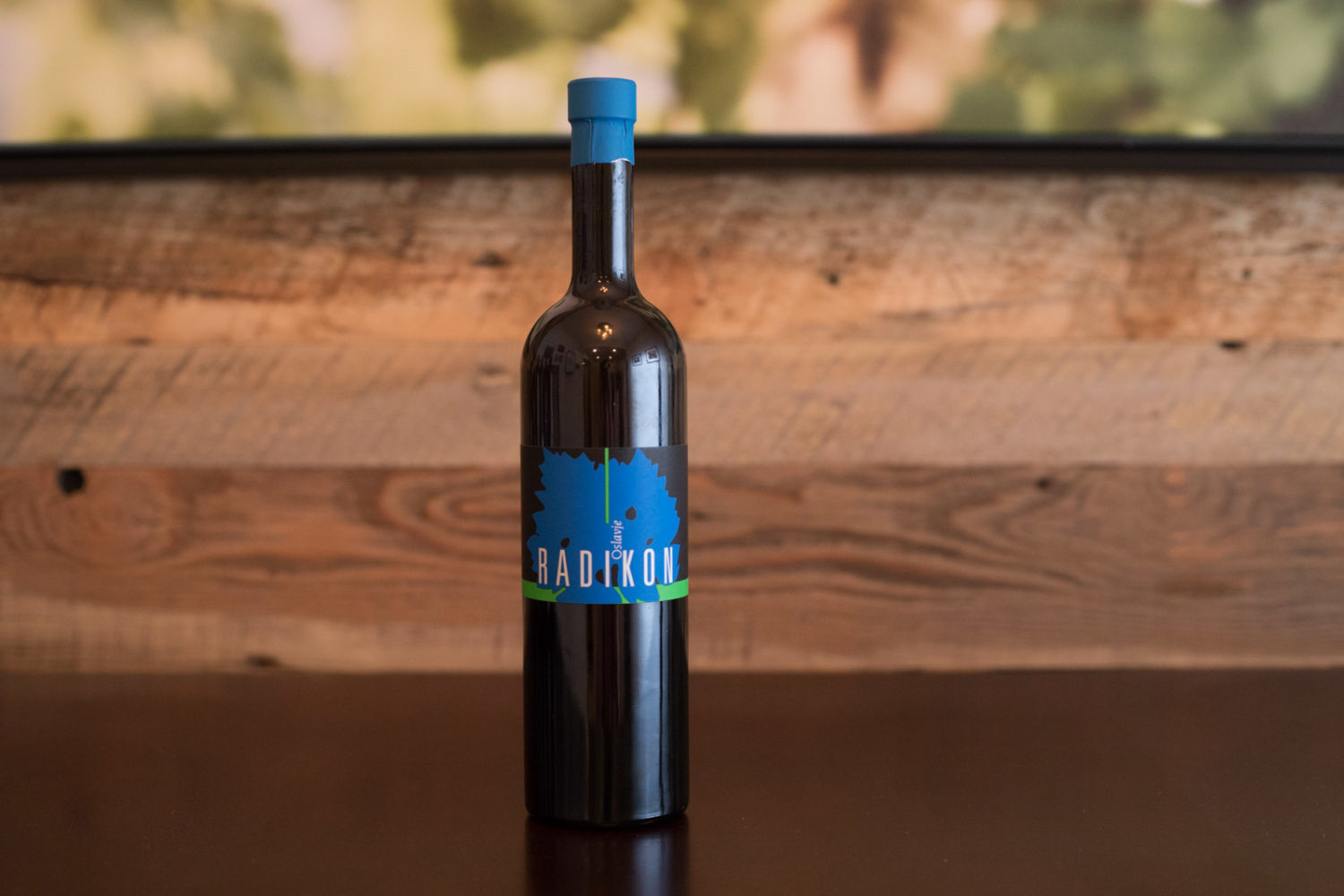 Why it's an important wine
If you read the coolest wine publications from the coolest, most natural wine critics, you'll feel as though skin-contact white wines ("don't say 'orange wines!'") were cool years ago. Perhaps the novelty has worn off to them.
For me, when orange wines* are done to perfection, they are among the very best drinks on Earth. They manage to capture the complexity, depth and intrigue of a red with the freshness and ease of a white. That's why they are worth talking about (and that's also why the cool kids need to stop prefacing every conversation about them as if you are late to the party).
Italy's Friuli Venezia-Giulia and neighboring Slovenia produce some outstanding orange wines, with two Italian winemakers leading the way in terms of name recognition: Gravner and Radikon. This little 500mL bottle from Radikon was the best I had this year. But only by a hair. (Gravner's Bianco Breg is sooooo good. So was Castello di Rubbia's Vitovska).
Made from Chardonnay, Pinot Grigio and Sauvignon Blanc grapes that are macerated without temperature control in oak vats (then left on the lees for 36 months), the wine has so much complexity packed into every sip that it is a wonder you can pair it with food at all (but you can! You most certain can!). I give it the narrow edge over Gravner's Bianco Breg and Castello di Rubbia's Vitovska Carso because it seemed to play more sleight-of-hand tricks each time I revisited my glass. Experiencing this wine is like trying to unravel a mystery.
*I'm sorry, but if you call a red wine "red" because of its color, you can call an orange wine "orange" because of its color. Lighten up … Besides, mention "skin-contact white wines" to a newbie and you'll get this look.
Other noteworthy wines in this style
2009 Gravner Bianco Breg
2012 Castello di Rubbia Vitovska Carso DOC
2016 Radikon Slatnik Bianco
2009 François Baur Grand Cru Brand Riesling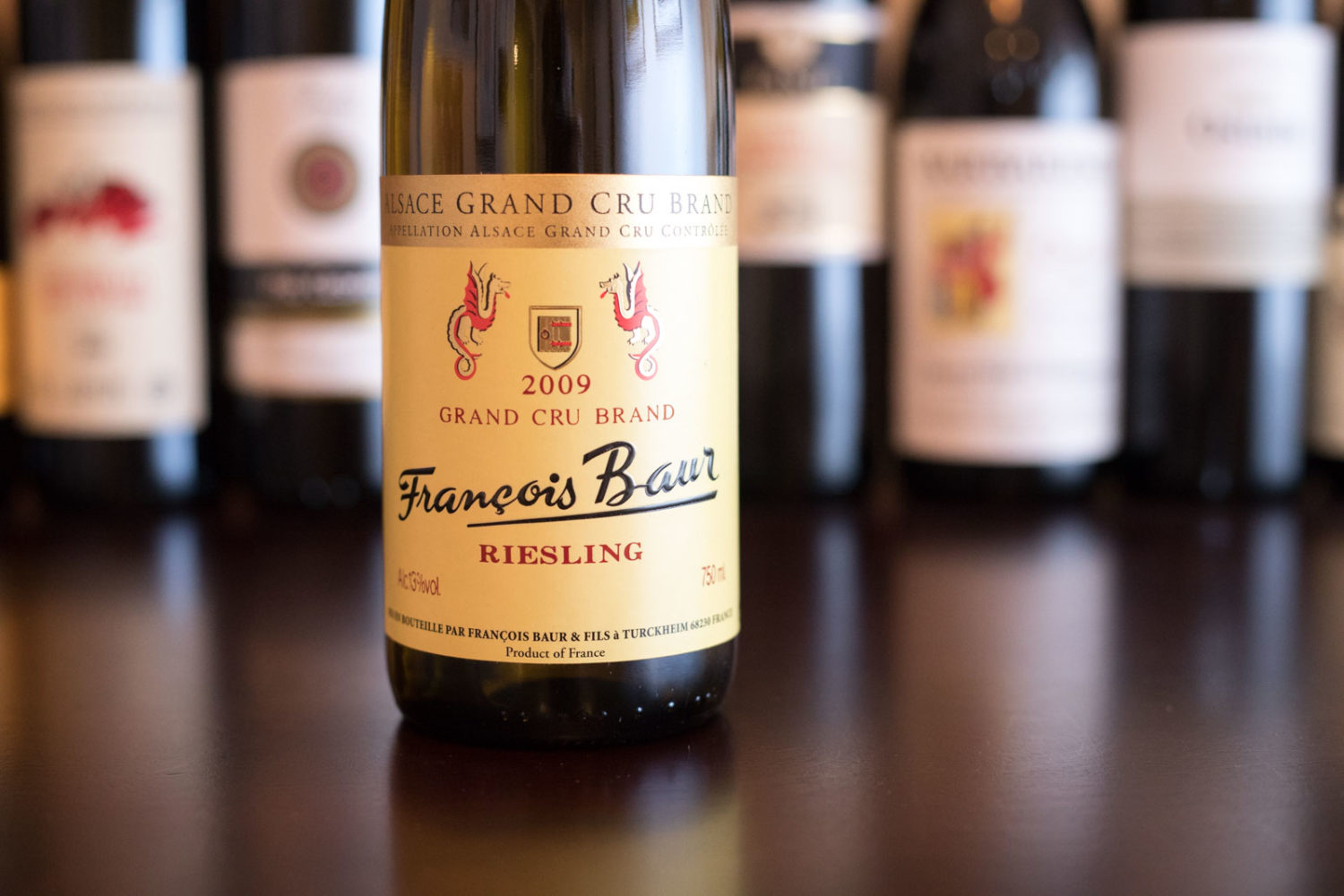 Why it's an important wine
Hiding in plain sight. That's how I now describe the region of Alsace after spending an incredible four days there this past June. If there is a region with a higher sense for quality, purity and terroir — and a reasonable average-per-bottle price (sorry, Burgundy) — than I haven't visited it yet. The roster of great winemakers in Alsace is absolutely stacked. I'm surprised the wine industry doesn't hold it up on the same level as Burgundy and Bordeaux.
The grape leading the way in this geologically insane series of hills is Riesling. Always has been, and likely always will. To call one out as a favorite is damn near impossible — like picking a favorite child — but the Riesling from Essential Winemaker François Baur is certainly among the best, and its a wine I got to know very well this year.
In January, I bought a bottle of the 2009 vintage. In February, I drank it. In April, I profiled it in a Vineyard Story on the Grand Cru Brand. And in May, I was invited to attend Millesimes d'Alsace, the biannual tasting event that celebrates the region's wines.
Somehow, as luck would have it, François Baur was put on my itinerary for the second day's domaine visits, and there, Thomas Baur poured for me a flight of seven vintages of Riesling from this famed Grand Cru. Each wine filled every corner of the senses, and each one carried a unique detail of the vintage — a cut of lime in 2013, a little musk in 2007, and finally, the sense of minerals on the finish in 2004. Through it all, the 2009 was still my favorite: its intense yet amiable, just like Thomas Baur — and the winemakers of Alsace, for that matter.
Sure, I may not have done a seven-part vertical tasting of every wine on this list, but no other wine told as complete a story in a single bottle as this one did in February. To read more of its chapters months later was a privilege I won't soon forget.
Other noteworthy wines in this style
---
And one for the ages …
1998 Roberto Voerzio Barolo Brunate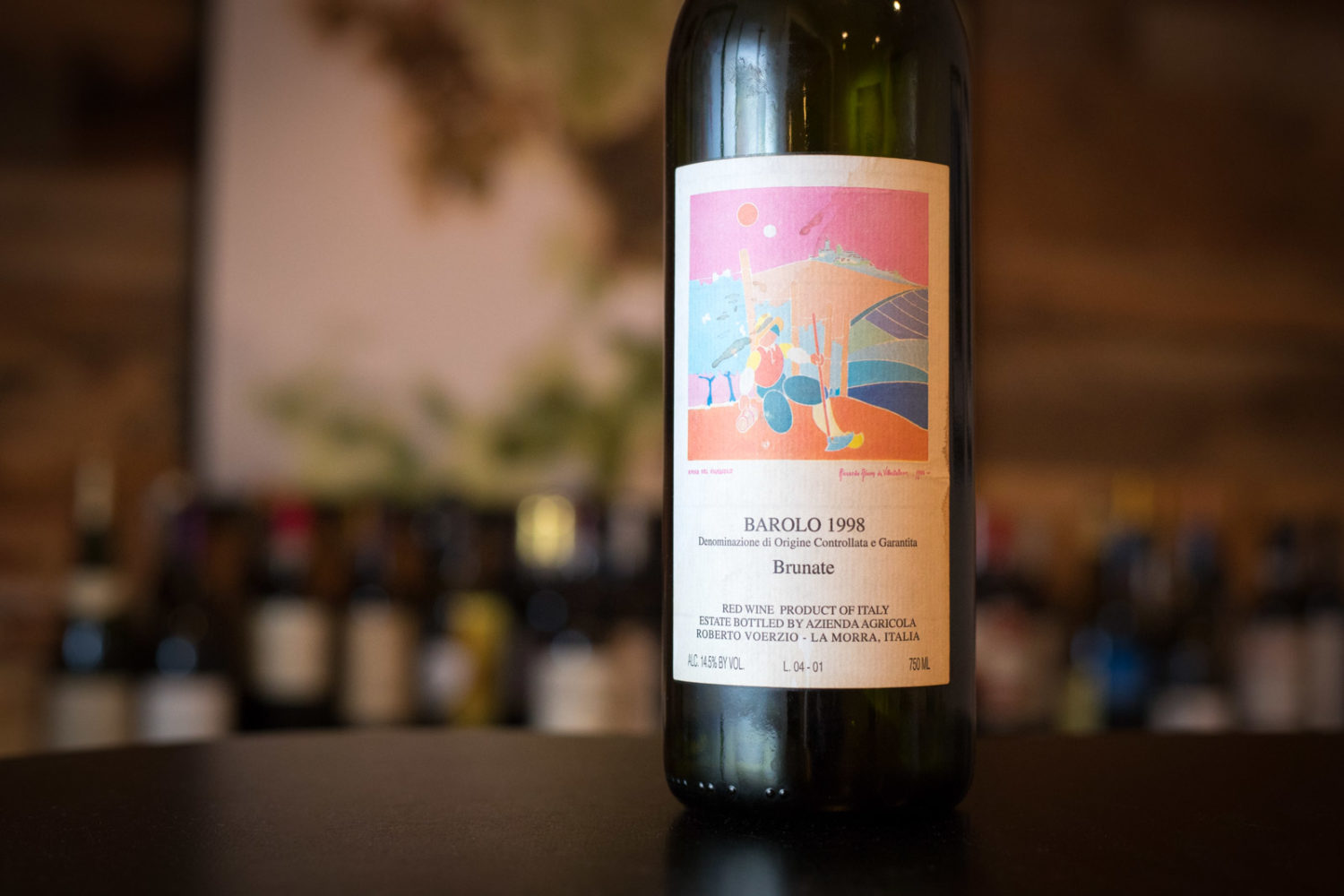 No other wine region has had a bigger hold on me than the Langhe Hills of Italy's Piedmont. Yet, the area's signature wines — Barolo and, to a lesser extent, Barbaresco — are not easy to analyze properly in their youth. Their dense and tough tannins obscure a lot, and unless you have had them open for hours, they won't reveal their story. Even then, a few hours of air is no substitute for a few decades in bottle.
So what happens when one of these wines ages for 20 years? I found out with this bottle of 1998 Roberto Voerzio Barolo Brunate . It fully demonstrated the magic of old Nebbiolo, as well as the unpredictable, wildcard surprises that come with age. The wine's character was defined by vigor and acrobatics on the palate, yet there was little in the way of fruit. The shape-shifting aromas were strongly suggestive of forest floor and black truffles one moment, coffee and chocolate and creme brûlée the next, vanilla bean and leather, and even anise, tomato leaf and mint.
It begged so many questions: what happened to the "tar and roses" signature of Barolo? Did it transform into these notes, or just vanish and give way to this carnival of deliciousness? It was a lesson in patience and craft, and a reminder to take youthful Barolo and Barbaresco for what they are: lions in waiting.
Thanks to my friends Tom Unterwagner and Steve Jankousky, who bought this bottle when a famed Denver restaurant auctioned off its cellar upon closing. They were generous enough to share it at our inaugural tasting group in April, and it left an indelible mark on my wine education this year.
So what do you think? What were your best bottles of the year? Leave a note in the comments below. Like I said: if you are into wine, you want to share wine. Tell me what I should be drinking in 2019.