5
min read
For a photographer-turned-wine-journalist like me, there is no better time to visit Friuli-Venezia Giulia than November. While the photogenic grapes have been harvested from the vineyard, the countryside is still a riot of color. Pretty much anything residing on the spectrum from forest green to oxblood red is present in the foliage. As if to underscore the kaleidescopic nature of things, on the day I visited the Abbey of Rosazzo, a rainbow emerged in the sky over the rose garden. The family winery of Livio Felluga now presides as caretakers of this Benedictine Monastery's viticultural legacy, tending the vines and accounting for two of the only five wines made under one of Italy's smallest DOCGs, Rosazzo.
Pretty much anything residing on the spectrum from forest green to oxblood red is present in the foliage.
From the abbey's hilltop vantage point, a superb view of the adjacent Collio DOC can be enjoyed, with Mount Quarin and its cru vineyards featuring prominently on the horizon. The Adriatic Sea — as well as a stretch of land that was once the Venetian Empire, once the Habsberg Empire, once the Austro-Hungarian Empire, once the battleground of World Wars I and II — can also be absorbed with your eyes. Around the bend, the majestic Alps. As far as geography goes, it is a stunning nexus.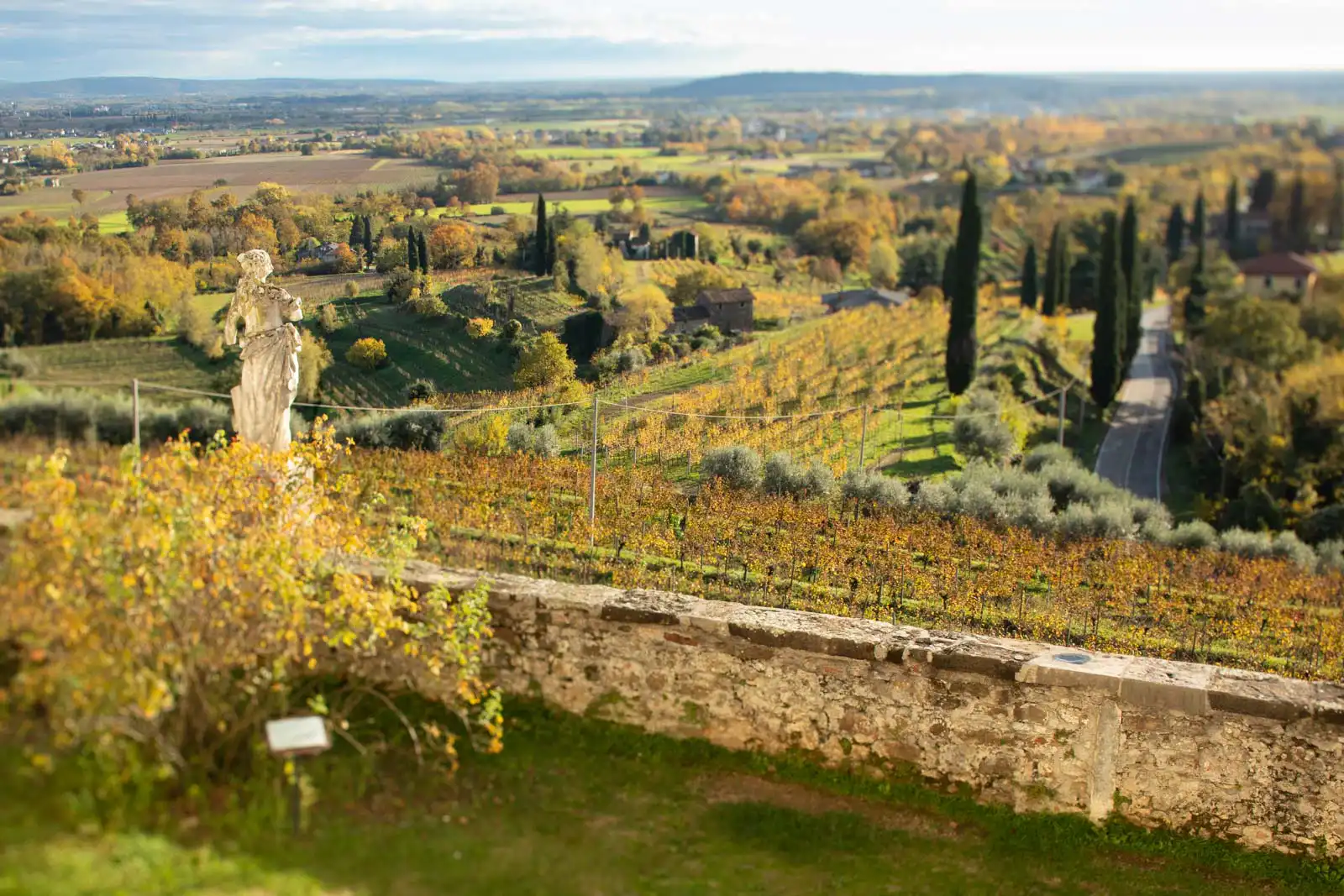 The Benedictine Monastery
The first religious construction on the site was in 1000, and like many abbeys, it was enhanced with more buildings and devotional art over time, with significant additions in the 16th and 19th centuries. Inside the sanctuary you will find a lovely, well-preserved fresco from 1535 by Francesco Torbido, an important Venetian painter whose works can also be found in Verona's Duomo and the city's haunting Basilica di San Zeno. Still owned by the Catholic Church, the abbey frequently plays host to concerts to celebrate the sanctuary's superior acoustics.
But it was the rose garden surrounding the abbey that, for me at least, was the site's most remarkable trait. One-hundred and twenty-six individual plants from roughly 25 different rose families thrive around the perimeter, punctuated by marble statues and those views over the vineyards.
In early May, when the gardens are in full bloom, they host an annual celebration called Rosazzo da Rosa, but spring is only one window. These are, after all, roses we are talking about. We love them not only for their delicate yet potent scent and the lovely folds of their blossom, but also for their persistence in blooming as long as there isn't snow. Several blooms remained for me in that golden, slanted November light, beckoning me to bury my nose in the petals in between exposures.
The old abbey has seen its share of hardship. It was destroyed and rebuilt twice, and according to my guide — Krista Marangoni of the Livio Felluga estate — the hills surrounding it took such a pounding from bombs during both World Wars that the land has sunk as much as seven meters in certain places.
Livio Felluga's Story
A survivor of that period was Livio Felluga himself. Born into a wine family on the Istria Peninsula in what is now Croatia, Felluga played a key role in Friuli's 20th century wine renaissance. But before that, he was a prison of war for seven years. Forged by hardship and a passion for viticulture and the land, Felluga was undaunted by Rosazzo's steep slopes, which had largely been abandoned. He established a partnership with the abbey to tend the vines and make the abbey's wine, and today, that collaboration continues with his son, and soon, with a third generation.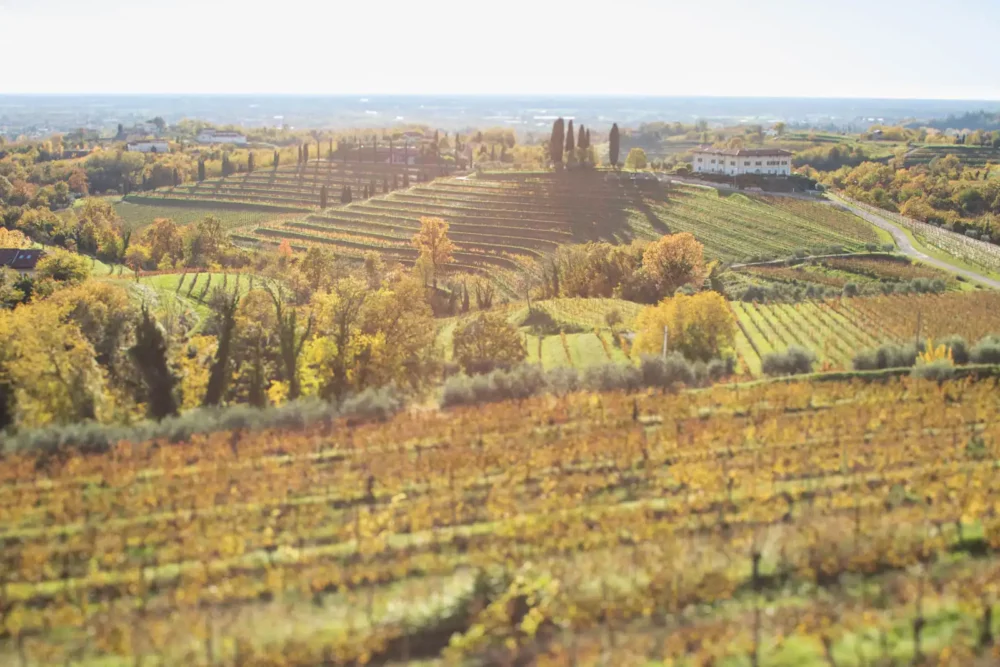 Rosazzo is a blended white wine from a very small, specific zone surrounding the abbey. It was once a subzone of the Friuli Colli Orientali DOC, but was elevated to DOCG in 2011 in part because of its historical significance.
After a tour of the grounds, Marangoni hosted me for a tasting, which concluded with the two great Rosazzo white blends of the estate — the 2020 Terre Alte and the 2019 Abbazia di Rosazzo. Terre Alte is a blend of Tocai Friulano, Sauvignon Blanc and Pinot Bianco, while Abbazia di Rosazzo includes small amounts of Ribolla Gialla and Malvasia Istriana as well. My notes and in-depth detail on Livio Felluga can be found in the subscriber-only section of our site, Essential Winemakers of Italy, which can be accessed below.
Learn about Subscriptions to Opening a Bottle
Terre Alte: The Birth of a Great Italian White Wine
The son of Livio Felluga, Maurizio, came up with the idea for Terre Alte when he observed other Friulian wineries making white blends, a practice which was relatively new to the area. His father, who was born when this region was part of the Austro-Hungarian Empire, wanted nothing to do with it. Varietal wines were tradition. Varietal wines were the identity. Not happening.
But Maurizio pressed forward anyway, and made the initial blend of Terre Alte for his father to taste. Livio Felluga was impressed, and essentially proclaimed "wonderful, son. Let's call it Tocai Riserva." When Maurizio revealed the nature of the wine, his father rejected it again.
Undaunted, Maurizio bottled the lot and gave that first vintage of Terre Alte to some of his restaurant clients. One restaurant, in Venice, served it to a German journalist who was so impressed, he insisted on buying what was left of the vintage directly from the winery. Those wines ended up in the hands of other journalists from around the world, and when the positive press came back to the family, Livio Felluga relented. Terre Alte was officially born, and today it is widely considered one of Italy's most compelling white wines, suitable for many years of cellaring.
Perhaps it was because of this that I found Abbazia di Rosazzo to be the more forthcoming and immediately enjoyable wine (also in part because it had an extra year in bottle, something that the best Tocai Friulano wines need).
But for a wine lover like me, the real delight was going there, and having the geographic, historic and visual reference of the magical place where these wines come from.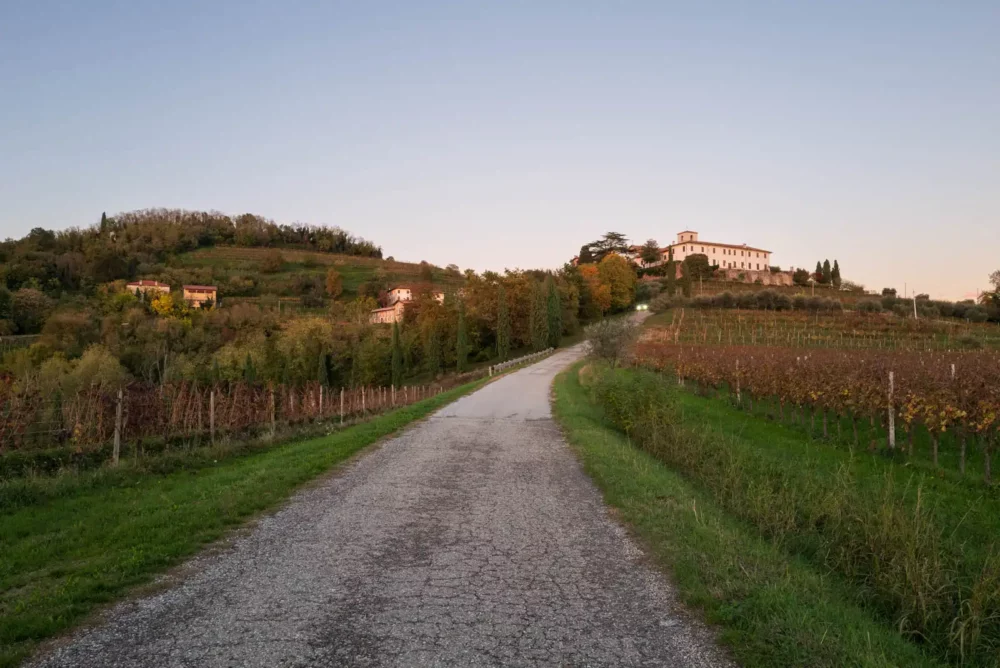 View Images from the Friuli Collection
Photographer Kevin Day's work is available for licensing and purchase via Photoshelter. The entire collection from Friuli-Venezia Giulia — as well as other key Italian wine destinations like Piedmont, Sicily and Trentino-Alto Adige — is viewable at Opening a Bottle Photography.