4
min read
Who knew that I was such a fan of Sauvignon Blanc? Certainly, I didn't. But on any given weeknight these days — as dinner is cooking and I'm running calculations for wine pairing in my head — I seem to gravitate to the "Something Herbal, Radiant and Fresh" category. And that's the moment when the Sauvignon Blancs I've come to know and love raise their collective hand.
Austria continues to astonish me with its consistently excellent white wines, especially the Sauvignon Blanc detailed below.
I say "Sauvignon Blancs I've come to know and love" because there is a very specific style that I like: open yet complex, herbal and never rich, and with fruit tones registering more like a bass note than the overriding harmony.
We all build up associations overtime, and because those biases for me were first formed by the cheap New Zealand Sauvignon Blanc craze of the 2000s — then by every imitator that followed — it took a while for me to come back to this grape and realize what it can offer when it comes from cool, hilly vineyards typically on limestone or volcanic soil.
That trifecta (cool, hilly, limestone/volcanic) is the baseline for the open-but-complex style I love, but you also need careful management of reduction in the winemaking process. Without it, any exceptional terroir will be smothered by matchstick notes that clash with Sauvignon Blanc's inherently spicy character.
Last year, I found all of these ingredients at Venica e Venica, Renato Keber and Livio Felluga in Friuli, Italy, and decided to re-up my commitment to finding great Sauvignon Blanc wines to write about. My research quickly led me to the other side of Slovenia (again: snug against the border!), in Austria's Südsteiermark subregion of Styria, where one winery has frequently been cited for their mastery of Sauvignon Blanc: Weingut Tement.
Styria: Austria's Sauvignon Blanc Heartland
Led by brothers Stefan and Armin Tement, this certified organic and biodynamic estate has a broad range of single-vineyard Sauvignon Blanc, all from sites that have been as meticulously studied and categorized as Bourgogne's Grand and Premier Cru. In 1986, the brother's father, Manfred, helped establish the Styrian Terroir and Klassik Wine growers association (STK) which put in place standards for winemaking and which organized the community's vineyards into tiers. The Ried Zieregg STK Grand Cru and the Ried Grassnitzberg Riff STK Premier Cru might not be household names (yet), but the family's leadership in the region has at least established a system where Styrian Sauvignon Blanc can be appreciated in a similar, terroir-focused light as Burgundian Chardonnay.
The wine featured below — named "Kalk & Kreide" after limestone and clay, the predominant soils of the area — is the opening salvo, a blend of 55 different plots around the region. If you love open and complex Sauvignon Blanc, find this wine at all costs. It is intense and focused, offering a bright peach- and grapefruit-like fruit that works in service of the wine's semi-bitter herbaceous and spice notes, which are carried from start to finish by a focused minerality that any white wine lover would appreciate.
On a final note, I have to applaud the Tement family's website, which is richly informational and filled with incredible imagery. I found myself scheming a possible "research trip" to Styria. This family is not messing around when it comes to their operation, both in terms of the product and how they market it. Good for them. I am eager to explore more of their range.
2021 Weingut Tement "Kalk & Kreide" Südsteiermark Sauvignon Blanc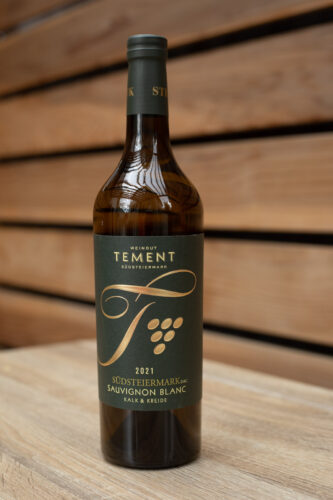 Südsteiermark DAC (Styria )
Grapes: Sauvignon Blanc (100%)
Alcohol: 12.5%
Opinion: ★★★★★ (out of five)
Food friendliness: Versatile
Value: Very Good
A beginner might like … figuring out the wild aromas. The "sauvignon" in Sauvignon Blanc is French for savage, and while this wine holds up that end of the bargain, none of the experience is coarse of abrasive. "Feral" might be a more apt descriptor. I kept thinking of tarragon and fennel on the nose, which certainly put me in the mood to cook.
A wine obsessive might like … inserting this wine into a Sauvignon Blanc blind tasting with peers from Sancerre, Alto Adige, Friuli, Marlborough, Napa and Chile's Casablanca Valley. Just note that this wine was vinified in stainless steel with six months of lees contact, the latter being a significant variable.
Note: This wine was purchased with funds from our editorial budget thanks to paying subscribers like you.