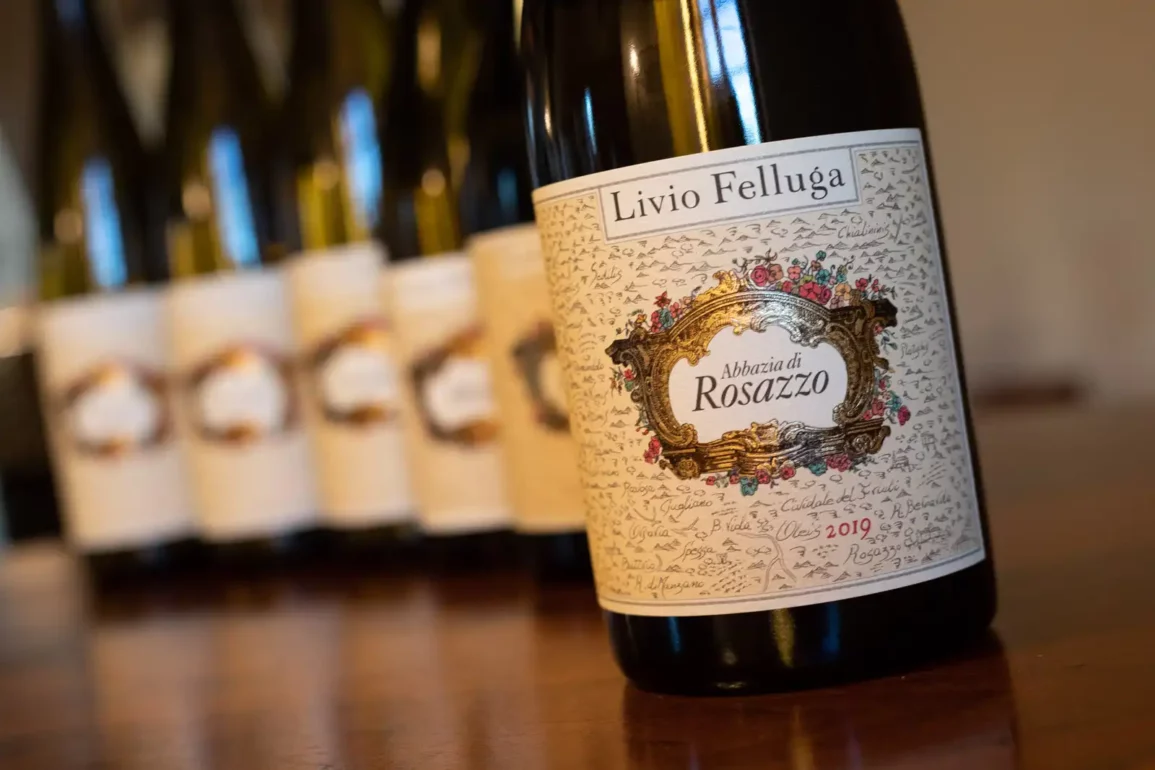 Why Livio Felluga is Essential
Friulian wine would not be the same without Livio Felluga. Like many in his generation, Felluga witnessed unimaginable societal tumult that would define his character. How he channeled that back into a forgotten, abandoned land speaks to how remarkable his success was.
First came World War I, which saw significant battles in the countryside we now know as Collio and Friuli Colli Orientali. Then came World War II, in which Felluga was held captive for an astonishing seven years. Upon his release and return (to what was the Austro-Hungarian Empire when he was born), Felluga could have easily been lost and disillusioned. While many fled the countryside for jobs in urban areas, he turned to an agrarian life for salvation, and leaned on his childhood experiences with this father's winery in Istria (now part of Croatia) to guide him.
In 1956, Felluga established his winery, which would go on to lead a local quality revolution. Utilizing innovation without severing ties to the land, he was able to create white wines that were refined, fresh, fruity and capable of shipping to international markets — a far cry from the oxidized, rustic wines that had been the prevailing product of the region at the time. He also set his eyes on the hill of Rosazzo, where an ancient Benedictine Abbey with old vines and an impressive cultural heritage offered Felluga a new way to express his devotion to Friulian wine.
Today, the estate is managed by his children and grandchildren, and they produce a wide array of expressive, high-quality wines that suit many occasions. Best of all, as a medium-sized winery (producing between 750,000-900,000 bottles/year), they're not too difficult to find.
Corno di Rosazzo, Friuli-Venezia Giulia
Grapes: Friulano, Pinot Grigio, Sauvignon
Appellations/Cru: Rosazzo DOCG, Friuli Colli Orientali DOC, Collio DOC
American Importer: Maisons Marques & Domaines
Originally listed: July 2023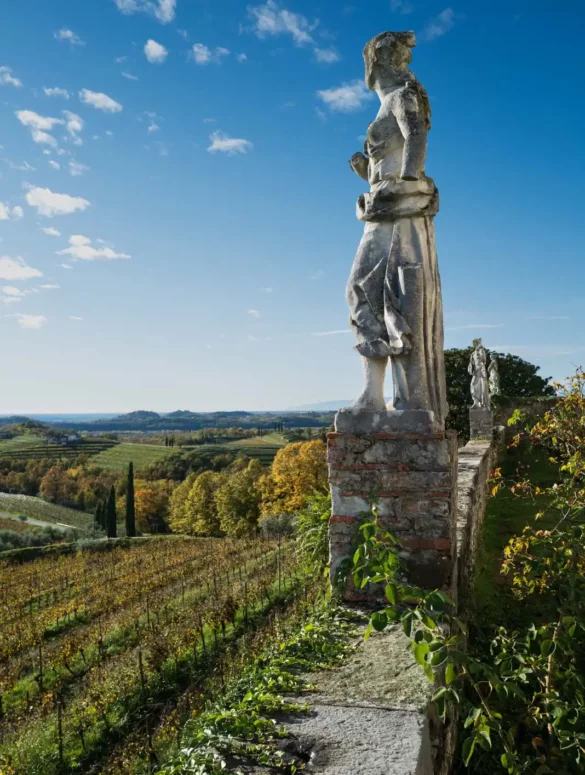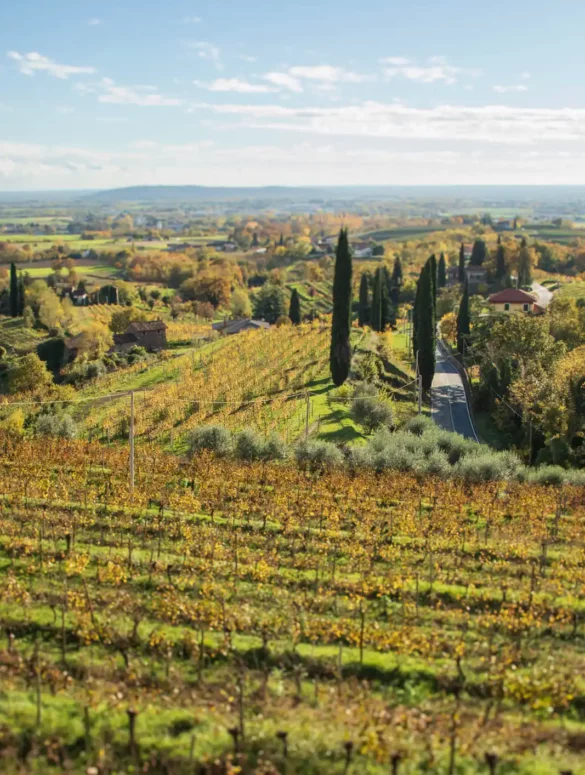 Wines to Seek Out
Not only are the wines of Livio Felluga terrific, but their antique-map covered labels are as well, filled with "Easter Eggs" for connoisseurs to discover. For instance, if the wine is from the Collio DOC you'll notice the town of Cormons is written about the vintage. If its Friuli Colli Orientali DOC, then Rosazzo will occupy that space. If the wine is a monovarietal, all the roses around the nameplate are a single color; for blends, the roses are multi-colored.
Livio Felluga Friuli Colli Orientali Friulano
I tend to think that Friulano from the Collio is a little more complex and expressive, but this standard-bearer of the Livio Felluga line shows that the "FCO" can achieve great heights as well, even at the entry-level. Here, a note of marzipan shines on the nose, giving the wine focus and intrigue. I especially like the freshness of the lingering finish. Drink this wine 2-5 years after vintage, ideally, to see its details teased out with age.
Livio Felluga Friuli Colli Orientali Pinot Grigio
One of the first Pinot Grigio examples I would cite as counter-evidence to the fools who say "all Pinot Grigio sucks." While mildly aromatic, the nose is suggestive of some complex layering, which really teases apart on the palate with tones suggestive of pears and papaya, as well as a petrichor-like minerality. Full textured, but silky, this wine has grip without tannin, which is a clever little trick.
Livio Felluga Friuli Collio Sauvignon
In Friuli, they drop the "Blanc" from Sauvignon, perhaps to underscore the grape's "savage" qualities, as the French name suggests. With a direct line of pepper spice through its middle, Livio Felluga's Collio Sauvignon bursts with flavor. The peachy tones might have you thinking of summer nights, but the meatiness and sapidity of the wine's finish will challenge you to up-the-ante with food pairings. This is a white wine that can handle red meat.
Livio Felluga "Illivio" Friuli Colli Orientali Bianco
A blend of Chardonnay, Pinot Bianco and Picolit, "Illivio" was originally created as a tribute wine to Livio Felluga on his 85th birthday. The formula was so successful that the wine stuck around. You'll recognize oak on the nose and a bit on the palate, but this is oak usage done properly, aiding the elements by expanding and loosening them to make everything more accessible, rather than smothering them. The dash of Picolit adds a hint of creaminess and fruitiness. Yet again, more evidence of the Felluga family's exquisite touch.
Livio Felluga "Terre Alte" Rosazzo
The Rosazzo DOCG only has five wines, and two of them are made by Livio Felluga. By far the most famous is "Terre Alte," which is a single-vineyard wine comprised on the parcel's Friulano, Pinot Bianco and Sauvignon. It has the trajectory of a well-structured red wine: forget about the first 3-4 years after vintage; it really needs 5+ years to show its potential. Lightly tropical fruit is given racing stripes with a lively acidity that cuts across the palate.
Livio Felluga "Abbazia di Rosazzo" Rosazzo
"Abbazia di Rosazzo" is a celebration of the ancient abbey's historic vineyard plots. This is the true monastery wine, made from historic, Cappuccina-trained Friuliano, Pinot Bianco, Sauvignon Blanc, Ribolla Gialla and Malvasia Istriana vines. With its heightened aromas, wonderful silkiness and tremendous persistence, it goes beyond expectations. In my opinion, it is one of the Top 10 Italian White Wines, full stop.