8
min read
There is a moment on the drive from Venice Marco Polo International Airport to Friuli's Collio Hills that feels like a light-switch being turned on. It only occurs after you've left the dreary A4 and wormed your way through industrial parks and corn and grain fields to the community of Cormons. When you turn right on the rotary, the scenery suddenly becomes interesting and the raison d'etre for this drive — Friulian wine — becomes gloriously tangible. Rising to your left is Mount Quarin, a hulking hill shaggy with forest and draped with some of Northern Italy's finest vineyards for white wine. The road seeks out a cleft in the Collio and, a minute later, delivers you to what many now consider the nexus of Friuli's food and wine scene: La Subida, a family-owned resort … although "resort" doesn't seem to account for its magic.
To the left of the road is Osteria La Preda, the Sirk family's casual eatery. Just beyond and on the right is Trattoria al Cacciatore, their Michelin-starred restaurant rich with a whimsical hunter-gatherer aesthetic inside. Scattered in the woods and largely out of sight from the road are a series of rustic-chic houses for overnight guests.
I arrived on a Sunday, just before lunch service, to meet La Subida's sommelier, Mitja Sirk, for some perspective.
"The good and bad news about Friuli is that it is a diverse region," he told me as he laid a map of the region's vineyards out on a table. "Journalists assume that people sitting in a restaurant find a section of Friulian wines on the menu and they do not know what to order. Is it going to be orange or white? Heavy or light? But I think it is always a matter of perspective."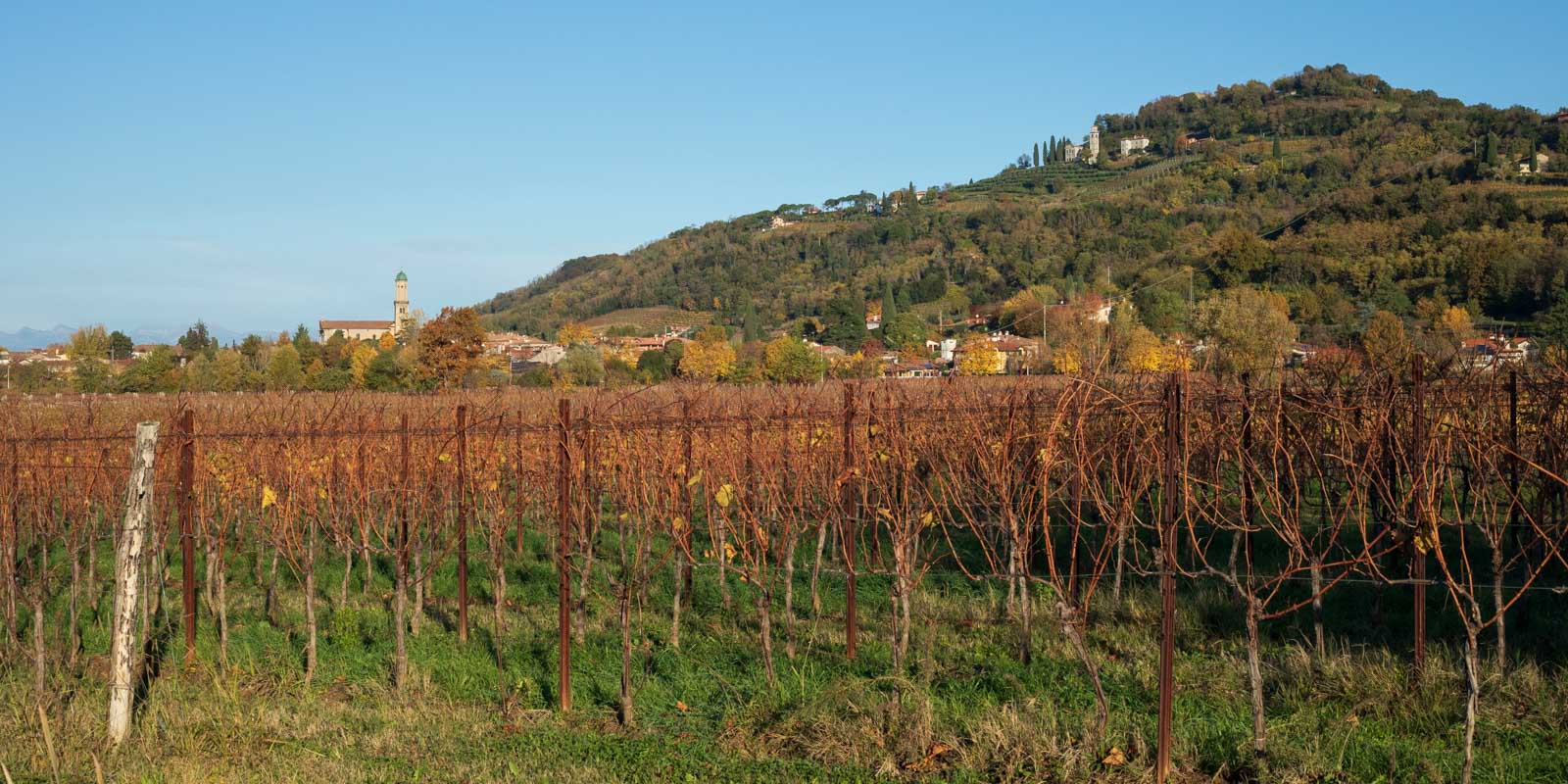 A Continuum of Climate
Trattoria al Cacciatore's wine menu is unlike any other I've seen. It starts off with page upon page of miniature winemaker biographies, each complemented by an artist's caricature of the producer. The message from Mitja is simple: let's start a conversation around the wine you'll be drinking by meeting the people who make it first.
"The two biggest elements to understand Friuli's wine are the opposites: The Alps and the [Adriatic] Sea."

Mitja Sirk
Sommelier, La Subida
During dinner service, I watched him mingle with guests, often pouring a splash from a wine they did not order, just to introduce them to yet another voice from these hills.
And as I discovered across several days in the region, the personality and identity of each producer often shows up in the glass as well. There is a bit of stoicism in Gravner's Breg Bianco. A light frivolity to Venica e Venica's masterstroke Ronco delle Mele Sauvignon Blanc. And patience — so much patience — in the Rolat Friulano from Raccaro.
But as we pour over the map that winemaker (and freelance cartographer) Lorenzo Mocchiutti of Vignai da Duline has produced, another aspect of this diversity comes to the fore.
"The two biggest elements to understand Friuli's wine are the opposites," Sirk noted. "The Alps and the [Adriatic] Sea."
---
Our Own Map of Friuli's Wine Regions
Using Google Maps, we've outlined the main fine-wine appellations of Friuli below so you can follow along.
---
There are three major appellations running along roughly a diagonal line from northwest to southeast: Friuli Colli Orientali DOC, Collio DOC and the Carso DOC. Embedded in this complex are three DOCGs of very small production: Friuli Colli Orientali's Picolit (which corresponds to the greater DOC's borders), as well as Ramandolo and Rosazzo. And just over the border in Slovenia is Goriška Brda, Collio's twin sibling of sorts, and an emblem of how intertwined Italian and Slovenian culture are in this area.
Sirk notes that Ramandolo and Oslavia — roughly the northern and southern areas that bookend the unified Friuli Colli Orientali-Collio-Goriška Brda wine regions — represent not only stylistic but territorial bookends. They are less than 25 miles away from each other as the crow flies, yet everything in between is equidistant to the Alps. Ramandolo is a full 30 miles from the Adriatic yet Oslavia is a mere 12 miles. From a terroir perspective, this gradient of influence between the cold mountain winds of the north and the balmy, humidity-laden sea breezes of the south defines everything.
Throw in a complex jumble of ridges and hills, and you begin to understand how these microclimates are responsible for the overwhelming diversity of Friulian wine. A third dimension, the ponca soil, adds yet another wrinkle. Mainly consisting of varying degrees of sandstone and marl, ponca is the talk of most winemakers in the area for its ability to allow roots deep into ground. But it is hardly the only soil type. Clay and gravel can lend power in the north, while the wind-blown Carso DOC in the south is its own beast entirely, comprised of mostly iron-rich limestone.
And so you have sweet wines from the Verduzzo grape in Ramandolo and amber-hued vini macerati from the thick-skinned Ribolla Gialla defining the wines of Oslavia. Along the way, there are pockets ideal for Sauvignon Blanc, Chardonnay, Pinot Grigio and world-beating Merlot, but also enclaves harboring only-in-Friuli gems like Schioppettino, a lithe red wine that depends on the cooling influence of forests adjacent to the vines to reach its brisk apex. There is also the bitter almond and sage-like flavors of Vitovska from the Carso, or the great unifier, Friulano — from the grape known as Tocai Friulano — which expresses the continuum of terroir with as much aplomb as any grape (although even Tocai Friulano has its limits: you don't see it as much in Oslavia or Carso).
"We are making white wines that are strongly influenced by the Mediterranean climate, but have also a touch of austerity from the Alps."
"Part of the diversity of Friuli that is wonderful for me, is that it is very easy to pair these wines with a diverse menu," Sirk said. "We are making white wines that are strongly influenced by the Mediterranean climate, but have also a touch of austerity from the Alps."
To demonstrate this point, Mitja poured two wines that he knows well: one from Marta Venica (his girlfriend), called "Martissima" and his own, "Bianco di Mitja."
"Martissima" is a Collio Bianco blend of local white grapes, including Friulano, Malvasia Istriana and Ribolla Gialla. It was focused and bright with an almost creamy texture. I was struck by how the wine's aromas seem to reach deep into my senses, teasing out memories of apples, pears, almonds and yellow flowers.
We then taste Mitja's Friulano, which was among the roundest and silkiest of the Friulano I sampled on the trip, with a noticeably savory streak. As La Subida's house wine, "Bianco di Mitja" needs this seemingly-salty persistence in order to draw the curtain on the possibilities of the cuisine, and wines, ahead.
Would You Like an Amphora?
Mitja then told me of his journey toward wine, which I was astonished to learn began at age 9. (I suppose living above a restaurant with a family keen to showcase Friulian wine would give you a head start). It was at that age that he visited Josko Gravner with his father.
"He said, 'Mitja, would you like an amphora?' And he told me to ask my father to dig a hole in our cellar. 'I will call you when I am ready and I will bring an amphora.'" Mind you, Gravner was only a few years into his amphora period at this time, but he must have known where Mitja was headed in life to make such a generous offer.
"He brought this small, 500-liter amphora and two weeks later, he called again and brought 500 kilos of grapes. So from 2003 to 2009, I was able to make 360 bottles of skin-contact Ribolla from Oslavia."
The deal came to an end when Mitja enrolled in enology school, which Gravner thought was unnecessary. "He told me I should study languages and culture to become a winemaker, and I definitely agree with him today."
Sirk showed me the amphora in the cellar of Trattoria al Cacciatore, and naturally, we tasted a 2007 of the wine that started his obsession. This could likely be the "youngest" wine I ever taste, I thought myself … in that the producer was only 13-years-old when he made it! Incredibly, the wine was polished and lively, with lovely baking-spice tones overlaying dark citrus and leathery elements.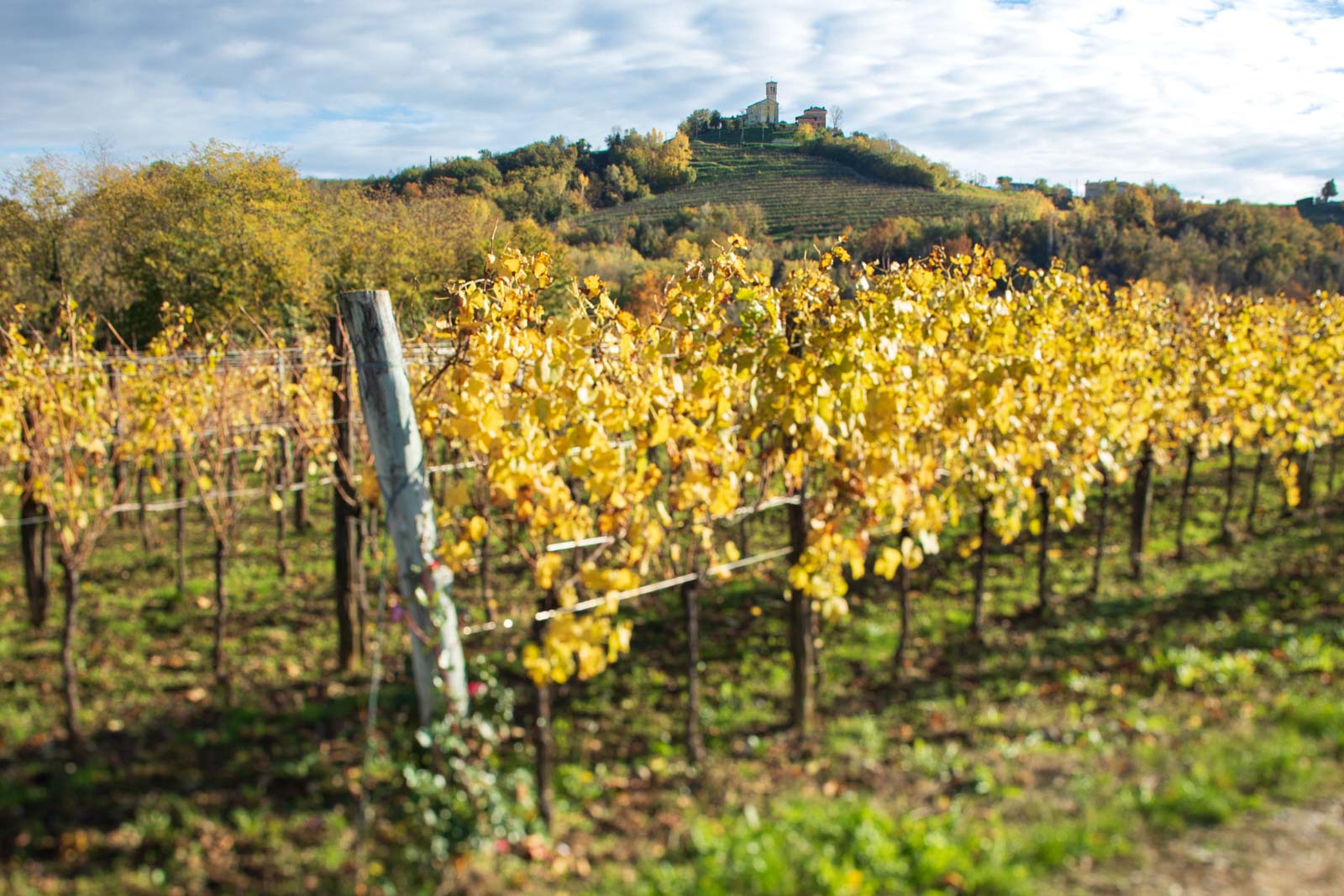 I was not only struck by the endurance of the wine (especially since a 13-year-old made it) but how starkly different it was from what Mitja is producing today. Yet both were correct and emblematic of Friulian wine, as would be the dozens of different wines I would taste over the ensuing days.
At that moment, the road ahead into the Collio and Friuli Colli Orientali seemed kaleidoscopic.
Coming Over the Next Few Weeks
Part 2: The Saviors of Schioppettino
Part 3: Vineyard Story: Borgo del Tiglio's Ronco della Chiesa
Part 4: The Glorious Abbey of Rosazzo
Part 5: A Day at Gravner and Radikon
Part 6: The Long View from Venica e Venica

Explore Friulian Wine With Us
March 5, 2023 at 8pm EST
Our next live online wine class will be focused on Friuli-Venezia Giulia and the treasures of Friulian wine. Join writer Kevin Day live on Zoom with a Friulano, a Sauvignon Blanc and/or a Friulian red for a photographic tour complete with maps, winemaker insights and consumer-friendly tips for incorporating these wines into your repertoire at home.
To access the class and the buyer's guide on which producers to seek out, visit the class' Study Guide.
Available only to paying subscribers of Opening a Bottle. Learn more about subscriptions.