7
min read
It is perhaps the easiest, most reliable tip for buying European wine in the United States: find an importer you like, and keep buying from them. Importers have their own taste profile, their own niche to sell to, and the great ones carve out a very specific, singular identity in the American wine landscape to sell their bottles. Like what you've tasted? You'll probably like more from them.
When I am in a wine shop, I can be seen spinning bottles left and right, and like many Americans who employ this technique, one of the most encouraging names to find on the back label is Kermit Lynch Wine Merchant. Founded by its namesake in 1972 in Berkeley, California, the company is known for its commitment to traditionally made, small-family wines from France and Italy. But to me, they're simply known for consistency. "Never a dud," is the simple way to put it.
KLWM's French portfolio includes some of the world's juggernauts in fine wine: Thierry Allemand and Auguste Clape from Cornas, Domaine du Vieux Télégraphe in Châteauneuf-du-Pape, Coche-Dury in Meursault … and let's not forget the Gang of Four in Beaujolais who served as a catalyst for the natural wine movement. In Italy, the names — with the one big exception of Giuseppe Quintarelli in Valpolicella — are lesser known, but no less intriguing. Thanks to Kermit Lynch's dedication to the small-yet-mighty, I've been able to pass the time during this pandemic exploring Liguria, Marche and Sardinia's often-overlooked vinous beauty, as well as encountering some of Barolo's hidden gems, which they represent well.
No other place in Italy has more megawatt stars than Barolo, but the flip side to that coin is that no other place has such a sterling batch of who-is-this-now? talent. Let's take a look at three of those producers: Giulia Negri, Guido Porro and Piero Benevelli.
2015 Giulia Negri Serradenari Barolo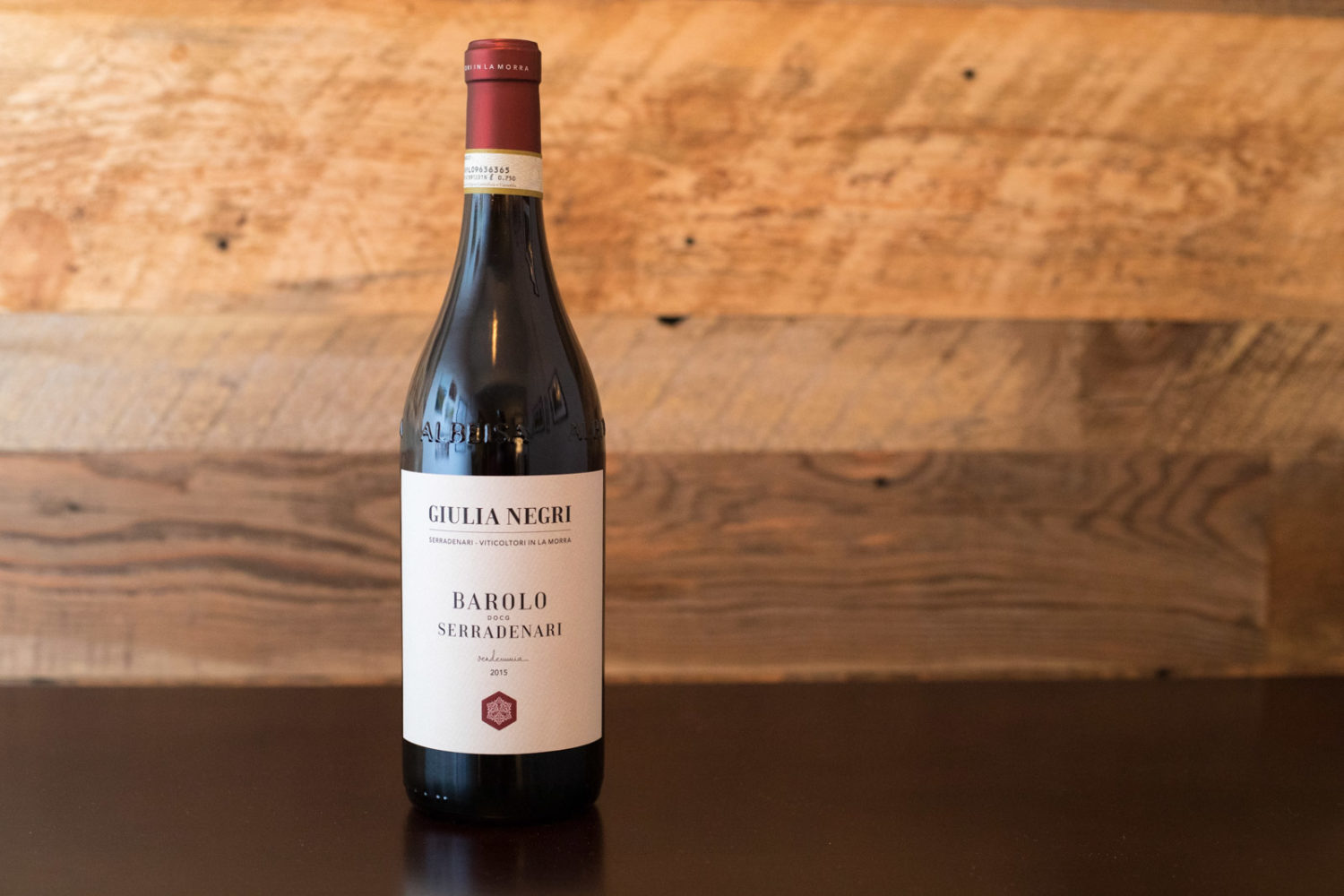 When you visit the heart of Barolo, you quickly notice a stadium-like effect of vineyards. From the hilltop church and town of La Morra down to Barolo itself and back up Castiglione Falleto and Monforte d'Alba in the distance, it seems as though you can see every square inch of the DOCG. As harvest nears, its wonderful to think about all the clusters ripening at once in one singular view.
But there are, of course, vineyards not seen from this perspective, even ones in La Morra, like the Serradenari MGA (Menzioni Geografiche Aggiuntive or cru vineyard). Sloping down the backside of La Morra's mountain top, it faces the distant but mighty Monte Viso, a singular rocky tooth jutting from the horizon of the Piemontese Alps. Angled toward the sun and caressed by cooler temps at night, this vineyard — like the nearby Bricco delle Viole — has a brighter future than many of Barolo's warmer, more iconic vineyards. That is, in part, because of its high elevation and climate change, but also because much of its vine rows belong to a talented, young winemaker, Giulia Negri, aka "Barologirl." At age 34, she already has 10 vintages under her belt, having taken over her family estate in 2011.
Her approach is traditional, which on the Serradenari Barolo means a long maceration of 40 days followed by 30 months of aging in large Slavonian oak botti casks. This approach, mixed with the high-elevation vineyard, yields a supple, amiable, yet serious Barolo. The nose is ridiculously enticing from the get go. There is no waiting around for its glory: an immediate burst of fresh raspberry, blue-flower and tilled-soil tones. I also found a lively peppercorn-like spice to this wine, acidity that walks a tightrope of precision, and tannins with enough traction to make me want to linger with each sip. The elegance demonstrated with this wine is enough to seek it out, as well as the other wines from Giulia Negri — including rare Pinot Nero and Chardonnay from the same cru.
Barolo DOCG (Piedmont)  
Grapes: Nebbiolo (100%)
Alcohol: 14%
Opinion: ★★★★ 3/4 (out of five)
• Food friendliness: Versatile
• Value: As Expected
Click on the wine icons above to learn more
2016 Guido Porro Vigna Santa Caterina Barolo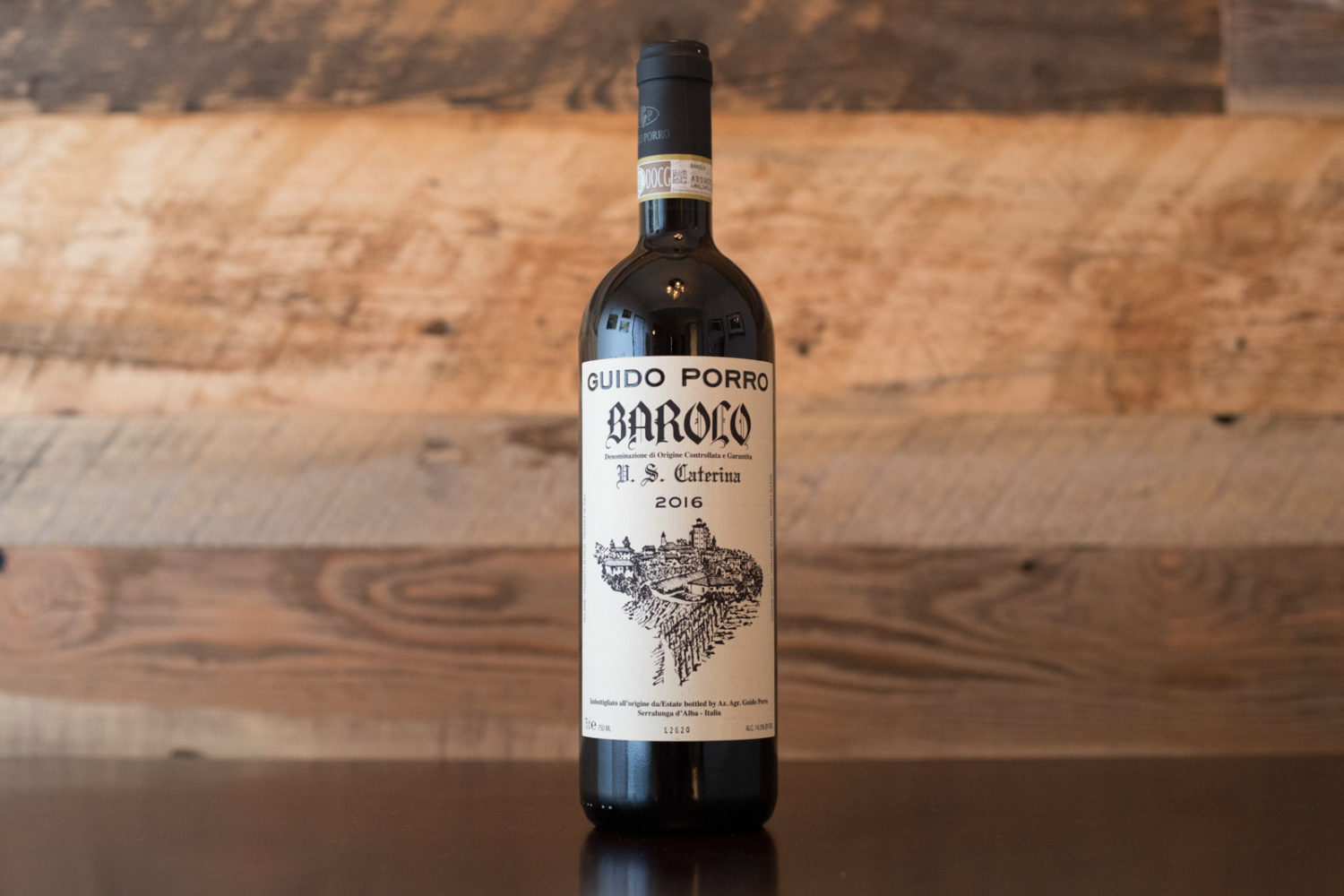 On Barolo's southeastern edge is the commune of Serralunga d'Alba, whose vineyards consistently yield a Nebbiolo wine of gravitas. You know that person at a party who simply smiles when everyone laughs out loud? Character wise, that personifies the wines of Serralunga d'Alba. They only speak when they have something to say, and sometimes there is a good decade-long pause after vintage before they part their lips. From my experience, however, recent vintages are starting to show a friendly crack or two in that facade, particularly Guido Porro's 2016 Vigna Santa Caterina.
Among the most famous cru vineyards in Serralunga d'Alba is Lazzarito, in part because Vietti produces a sterling version —often their most intense and structured single-vineyard Barolo — but also because of Guido Porro's two micro-plot wines from the MGA, Lazzairasco and Vigna Santa Caterina. According to "the map man" — Alessandro Masnaghetti, an indispensable resource for any Barolo aficionado — these two vineyards used to be independent of Lazzarito, but were folded into the cru during the township's mapping in the 1990s. Lazzairasco comprises the lower section of this southwest-facing vineyard, while Santa Caterina hugs the southern edge nearest to Serralunga d'Alba.
Guido Porro's winery is surrounded on three sides by Santa Caterina, and the vineyard remains a monopole for the estate. The entire vineyard is bathed in the perfect amount of sun, and its upper reaches hug a ridgeline that catches adequate breezes. I found the wine to be stern and commanding, with momentous swaths of acidity and gravelly, lively tannins that offered supreme traction on the palate (serve this wine with something it can cut through!). But it was the aromas that held me most. They are classic Barolo — the cherries, the earth, the black-licorice cut — with a few new dimensions I don't often encounter, like espresso bean and orange peel. It is a burly wine, so save some for a few nights later in the week if you have the discipline. It may not be a jovial wine that laughs at your jokes, but it has plenty to say when the room dies down.
Barolo DOCG (Piedmont)  
Grapes: Nebbiolo (100%)
Alcohol: 14.5%
Opinion: ★★★★ 3/4 (out of five)
• Food friendliness: Selective
• Value: As Expected
Click on the wine icons above to learn more
2016 Piero Benevelli Ravera di Monforte Barolo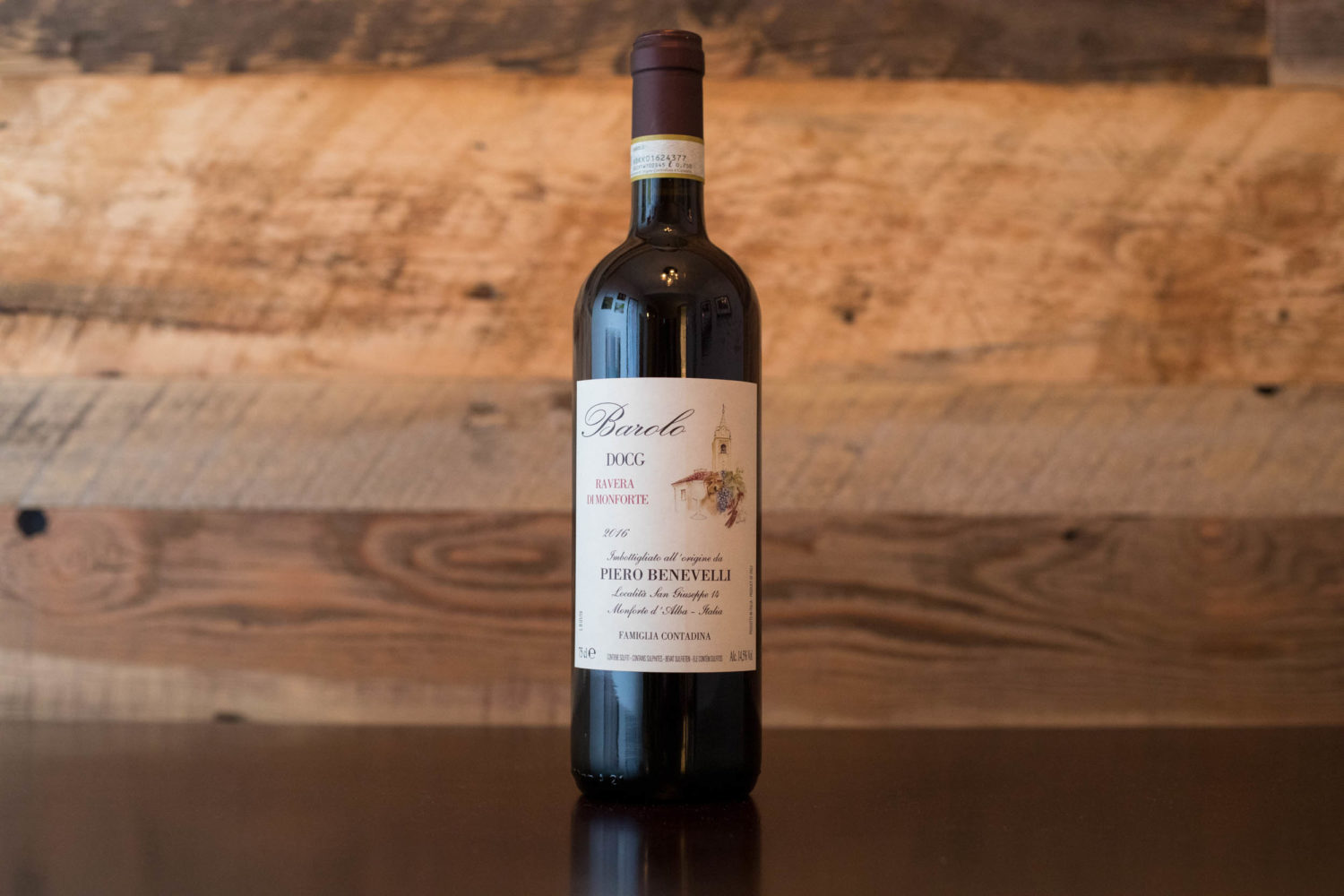 It seems at times that names in Italian wine are deliberately confusing. Example: how many Malvasia and Trebbiano do we need? (Especially when many of them aren't even genetically related to the Malvasia and Trebbiano families!)
Add Ravera to that list. Yes, that Ravera: the hot-commodity vineyard of Barolo whose escalation in price over the last few years is only matched by the Monvigliero vineyard. This being Italy, the Barolo DOCG has two Ravera-named cru: Ravera (the famous one, of Novello) and Ravera di Monforte (of Monforte d'Alba). And no, they do not border each other. Now, I don't mean to be accusatory, but it is interesting to see how many sales-oriented profiles of Piero Benevelli's Ravera di Monforte Barolo quietly drop the "di Monforte" from the name. Hmm.
Having tasted wines from both cru, I am not sure the distinction should matter much to casual drinkers. But for wine obsessives like me, it is important to know which is which so we can catalogue our tastes. Ravera di Monforte is considerably smaller (36 hectares compared to Ravera's 130). As a hill, it seems to hunch its shoulder and hide its vineyards from the rest of Barolo — not unlike Serradenari, but facing the other way. The vine rows look south, gazing over the DOCG border and quite a bit of forest. Much of this cru's vines belong to the great Ferdinando Principiano, but Piero Benevelli works a postage stamp set of vines in its upper corner, and from this plot comes a Barolo of voracious tannins and ripping acidity. It is a bit overbearing out of the bottle, but given the long, steady evolution I allowed it over a few days, I think the issue was merely that I debuted it too soon. The wine eventually finds its form as an artfully mineral and juicy Nebbiolo, but the substantial tannins — that I related to in my notes as "running my hand over a wool sweater" — need ample time to calm down. Give this vintage another five years, at least, or a good long spa day of R&R in your decanter.
Barolo DOCG (Piedmont)  
Grapes: Nebbiolo (100%)
Alcohol: 14.5%
Opinion: ★★★★ 1/2 (out of five)
• Food friendliness: Selective
• Value: As Expected
Click on the wine icons above to learn more
Note: These wines were provided as samples upon the editor's request by their importer. Editorial was not promised, nor was the story angle focused on the importer. Learn more about our editorial policy.